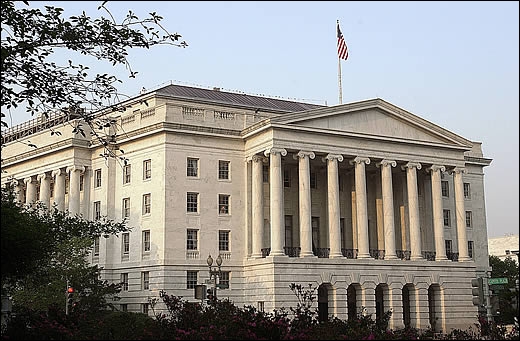 Longworth House Office Building - Washington, DC
Below is a list of letters sent in reply to letters, phone calls and emails from Vote Hemp supporters about the issue of industrial hemp farming in the U.S.
Please click here and follow the instructions to contact your Representative and Senators and encourage them to support domestic hemp farming.
If you receive a reply from one of your elected representatives please email a copy of it to us at hempinfo@votehemp.com, fax it to us at 202-318-8999 or mail it to us. It will help with our lobbying efforts to know the contents of these letters. We will not publish your name or address and hold them in confidence.
---
QUICK CLICK GUIDE — click on the titles below to view section
Maps List: Congressional Districts - 112th Congress
---
Current Members of the House
Constituent Reply Letter
Rep. Michael Honda (D-CA 15th District) - June 7, 2013
Constituent Reply Letter
Rep. Martha Roby (R-AL 2nd District) - March 4, 2013
Constituent Reply Letter
Rep. Billy Long (R-MO 7th District) - February 11, 2013
Constituent Reply Letter
Rep. Todd Akin (R-MO 2nd District) - October 19, 2012
Constituent Reply Letter
Rep. Justin Amash (R-MI 3rd District) - August 29, 2012
Constituent Reply Letter
Rep. Joe Walsh (R-IL 8th District) - July 17, 2012
Constituent Reply Letter
Rep. Joe Donnelly (D-IN 2nd District) - June 24, 2012
Constituent Reply Letter
Rep. Wally Herger (R-CA 2nd District) - June 22, 2012
Constituent Reply Letter
Rep. Mike Thompson (D-CA 1st District) - June 21, 2012
Constituent Reply Letter
Rep. Nancy Pelosi (D-CA 8th District) - June 18, 2012
Constituent Reply Letter
Rep. David Price (D-NC 4th District) - June 18, 2012
Constituent Reply Letter
Rep. Susan Davis (D-CA 53rd District) - June 15, 2012
Constituent Reply Letter
Rep. Scott Garrett (R-NJ 5th District) - May 1, 2012
Constituent Reply Letter
Rep. Rich Nugent (R-FL 5th District) - March 29, 2012
Constituent Reply Letter
Rep. Peter Welch (D-VT At Large) - November 9, 2011
Constituent Reply Letter
Rep. Edward Whitfield (R-KY 1st District) - August 26, 2011
Constituent Reply Letter
Rep. John Carney (D-DE At Large) - August 17, 2011
Constituent Reply Letter
Rep. Heath Shuler (D-NC 11th District) - August 5, 2011
Constituent Reply Letter
Rep. Mike Thompson (D-CA 1st District) - August 5, 2011
Constituent Reply Letter
Rep. Mike Kelly (R-PA 3rd District) - June 29, 2011
Constituent Reply Letter
Rep. Dan Lungren (R-CA 3rd District) - June 20, 2011
Constituent Reply Letter
Rep. Martin Heinrich (D-NM 1st District) - June 15, 2011
Constituent Reply Letter
Rep. Howard McKeon (R-CA 25th District) - June 13, 2011
Constituent Reply Letter
Rep. Jim Jordan (R-OH 4th District) - June 1, 2011
Constituent Reply Letter
Rep. Mazie Hirono (D-HI 2nd District) - May 26, 2011
Constituent Reply Letter
Rep. Ander Crenshaw (R-FL 4th District) - May 26, 2011
Constituent Reply Letter
Rep. Jay Inslee (D-WA 1st District) - May 25, 2011
Constituent Reply Letter
Rep. Steny Hoyer (D-MD 5th District) - May 25, 2011
Constituent Reply Letter
Rep. Lynn Woolsey (D-CA 6th District) - May 23, 2011
Constituent Reply Letter
Rep. Gary Miller (R-CA 42nd District) - May 20, 2011
Constituent Reply Letter
Rep. Andre Carson (D-IN 7th District) - May 20, 2011
Constituent Reply Letter
Rep. Pete Stark (D-CA 13th District) - May 19, 2011
Constituent Reply Letter
Rep. Steven LaTourette (R-OH 14th District) - May 19, 2011
Constituent Reply Letter
Rep. Dan Benishek (R-MI 1st District) - May 18, 2011
Constituent Reply Letter
Rep. J. Randy Forbes (R-VA 4th District) - May 17, 2011
Constituent Reply Letter
Rep. Mike Ross (D-AR 4th District) - May 17, 2011
Constituent Reply Letter
Rep. Earl Blumenauer (D-OR 3rd District) - May 16, 2011
Constituent Reply Letter
Rep. Mike Simpson (R-ID 2nd District) - May 16, 2011
Constituent Reply Letter
Rep. Geoff Davis (R-KY 4th District) - May 13, 2011
Constituent Reply Letter
Rep. Jim Matheson (D-UT 2nd District) - May 13, 2011
Constituent Reply Letter
Rep. Dave Loebsack (D-IA 2nd District) - May 12, 2011
Constituent Reply Letter
Rep. Wally Herger (R-CA 2nd District) - May 11, 2011
Constituent Reply Letter
Rep. George Miller (D-CA 7th District) - May 6, 2011
Constituent Reply Letter
Rep. Earl Blumenauer (D-OR 3rd District) - February 23, 2011
Constituent Reply Letter
Rep. Jim Matheson (D-UT 2nd District) - November 23, 2010
Constituent Reply Letter
Rep. Ben Chandler (D-KY 6th District) - October 29, 2010
Constituent Reply Letter
Rep. Chellie Pingree (D-ME 1st District) - September 30, 2010
Constituent Reply Letter
Rep. Cliff Stearns (R-FL 6th District) - September 13, 2010
Constituent Reply Letter
Rep. Virginia Foxx (R-NC 5th District) - July 6, 2010
Constituent Reply Letter
Rep. Mike Pence (R-IN 6th District) - June 5, 2010
Constituent Reply Letter
Rep. Kurt Schrader (D-OR 5th District) - May 17, 2010
Constituent Reply Letter
Rep. Peter Welch (D-VT At Large) - March 9, 2010
Constituent Reply Letter
Rep. George Miller (D-CA 7th District) - February 18, 2010
Constituent Reply Letter
Rep. Jim McDermott (D-WA 7th District) - February 2, 2010
Constituent Reply Letter
Rep. Ben Lujan (D-NM 3rd District) - January 28, 2010
Constituent Reply Letter
Rep. James McGovern (D-MA 3rd District) - January 29, 2010
Constituent Reply Letter
Rep. John Sarbanes (D-MD 3rd District) - December 4, 2009
Constituent Reply Letter
Rep. Norman Dicks (D-WA 6th District) - December 4, 2009
Constituent Reply Letter
Rep. Thaddeus McCotter (R-MI 11th District) - November 9, 2009
Constituent Reply Letter
Rep. Michael Michaud (D-ME 2nd District) - November 6, 2009
Constituent Reply Letter
Rep. Jay Inslee (D-WA 1st District) - October 28, 2009
Constituent Reply Letter
Rep. Russ Carnahan (D-MO 3rd District) - October 26, 2009
Constituent Reply Letter
Rep. Paul Ryan (R-WI 1st District) - October 21, 2009
Constituent Reply Letter
Rep. Jim Jordan (R-OH 4th District) - October 20, 2009
Constituent Reply Letter
Rep. Mike Simpson (R-ID 2nd District) - October 19, 2009
Constituent Reply Letter
Rep. Steve Israel (D-NY 2nd District) - October 19, 2009
Constituent Reply Letter
Rep. Michael Honda (D-CA 15th District) - October 16, 2009
Constituent Reply Letter
Rep. Bill Posey (R-FL 15th District) - October 16, 2009
Constituent Reply Letter
Rep. Joseph Pitts (R-PA 16th District) - October 1, 2009
Constituent Reply Letter
Rep. Henry Waxman (D-CA 30th District) - September 30, 2009
Constituent Reply Letter
Rep. Roy Blunt (R-MO 7th District) - September 28, 2009
Constituent Reply Letter
Rep. Lamar Smith (R-TX 21st District) - September 25, 2009
Constituent Reply Letter
Rep. Jerry Lewis (R-CA 41st District) - September 24, 2009
Constituent Reply Letter
Rep. Yvette Clarke (D-NY 11th District) - August 28, 2009
Constituent Reply Letter
Rep. Peter Visclosky (D-IN 1st District) - August 27, 2009
Constituent Reply Letter
Rep. Ed Perlmutter (D-CO 7th District) - August 21, 2009
Constituent Reply Letter
Rep. Mike Thompson (D-CA 1st District) - August 17, 2009
Constituent Reply Letter
Rep. Wally Herger (R-CA 2nd District) - August 14, 2009
Constituent Reply Letter
Rep. Duncan Hunter (R-CA 52nd District) - August 13, 2009
Constituent Reply Letter
Rep. Peter DeFazio (D-OR 4th District) - July 31, 2009
Constituent Reply Letter
Rep. Gabrielle Giffords (D-AZ 8th District) - July 29, 2009
Constituent Reply Letter
Rep. Dave Reichert (R-WA 8th District) - July 28, 2009
Constituent Reply Letter
Rep. John Sullivan (R-OK 1st District) - July 23, 2009
Constituent Reply Letter
Rep. Neil Abercrombie (D-HI 1st District) - July 17, 2009
Constituent Reply Letter
Rep. Laura Richardson (D-CA 37th District) - July 15, 2009
Constituent Reply Letter
Rep. David Wu (D-OR 1st District) - July 13, 2009
Constituent Reply Letter
Rep. Howard Coble (R-NC 6th District) - June 18, 2009
Constituent Reply Letter
Rep. Tom McClintock (R-CA 4th District) - June 8, 2009
Constituent Reply Letter
Rep. Randy Forbes (R-VA 4th District) - April 9, 2009
Constituent Reply Letter
Rep. Peter Welch (D-VT At Large) - March 31, 2009
Constituent Reply Letter
Rep. Don Young (R-AK At Large) - September 11, 2008
---
Current Members of the Senate
Constituent Reply Letter
Sen. Dianne Feinstein (D-CA) - July 15, 2013
Constituent Reply Letter
Sen. Patrick Leahy (D-VT) - May 29, 2013
Constituent Reply Letter
Sen. Kelly Ayotte (R-NH) - March 12, 2013
Constituent Reply Letter
Sen. Claire McCaskill (D-MO) - February 24, 2013
Constituent Reply Letter
Sen. Mitch McConnell (R-KY) - February 6, 2013
Constituent Reply Letter
Sen. Roy Blunt (R-MO) - December 3, 2012
Constituent Reply Letter
Sen. Carl Levin (D-MI) - August 27, 2012
Constituent Reply Letter
Sen. John Hoeven (R-ND) - August 22, 2012
Constituent Reply Letter
Sen. Roy Blunt (R-MO) - July 27, 2012
Constituent Reply Letter
Sen. Dianne Feinstein (D-CA) - July 24, 2012
Constituent Reply Letter
Sen. Joseph Lieberman (I-CT) - July 20, 2012
Constituent Reply Letter
Sen. Richard Blumenthal (D-CT) - July 17, 2012
Constituent Reply Letter
Sen. Barbara Mikulski (D-MD) - July 16, 2012
Constituent Reply Letter
Sen. Orrin Hatch (R-UT) - July 13, 2012
Constituent Reply Letter
Sen. Mark Warner (D-VA) - July 11, 2012
Constituent Reply Letter
Sen. Scott Brown (R-MA) - July 9, 2012
Constituent Reply Letter
Sen. Mary Landrieu (D-LA) - July 9, 2012
Constituent Reply Letter
Sen. Bill Nelson (D-FL) - July 3, 2012
Constituent Reply Letter
Sen. Bob Casey (D-PA) - June 29, 2012
Constituent Reply Letter
Sen. Jeff Merkley (D-OR) - June 29, 2012
Constituent Reply Letter
Sen. Dianne Feinstein (D-CA) - June 28, 2012
Constituent Reply Letter
Sen. Patrick Leahy (D-VT) - June 26, 2012
Constituent Reply Letter
Sen. Patrick Toomey (R-PA) - June 22, 2012
Constituent Reply Letter
Sen. John McCain (R-AZ) - June 21, 2012
Constituent Reply Letter
Sen. Barbara Mikulski (D-MD) - June 21, 2012
Constituent Reply Letter
Sen. Charles Grassley (R-IA) - June 18, 2012
Constituent Reply Letter
Sen. Claire McCaskill (D-MO) - June 17, 2012
Constituent Reply Letter
Sen. Bernard Sanders (I-VT) - June 15, 2012
Constituent Reply Letter
Sen. David Vitter (R-LA) - June 15, 2012
Constituent Reply Letter
Sen. Bernard Sanders (I-VT) - June 15, 2012
Constituent Reply Letter
Sen. Lamar Alexander (R-TN) - June 15, 2012
Constituent Reply Letter
Sen. Barbara Boxer (D-CA) - June 15, 2012
Constituent Reply Letter
Sen. Mark Udall (D-CO) - June 14, 2012
Constituent Reply Letter
Sen. Barbara Boxer (D-CA) - June 14, 2012
Constituent Reply Letter
Sen. Barbara Mikulski (D-MD) - June 14, 2012
Constituent Reply Letter
Sen. Kay Hagan (D-NC) - June 11, 2012
Constituent Reply Letter
Sen. Robert Menendez (D-NJ) - June 8, 2012
Constituent Reply Letter
Sen. Maria Cantwell (D-WA) - June 8, 2012
Constituent Reply Letter
Sen. Sherrod Brown (D-OH) - June 8, 2012
Constituent Reply Letter
Sen. Patty Murray (D-WA) - June 7, 2012
Constituent Reply Letter
Sen. Jeff Merkley (D-OR) - May 23, 2012
Constituent Reply Letter
Sen. Maria Cantwell (D-WA) - May 18, 2012
Constituent Reply Letter
Sen. Rand Paul (R-KY) - November 15, 2011
Constituent Reply Letter
Sen. Bernard Sanders (I-VT) - November 10, 2011
Constituent Reply Letter
Sen. Mitch McConnell (R-KY) - September 20, 2011
Constituent Reply Letter
Sen. Patty Murray (D-WA) - August 25, 2011
Constituent Reply Letter
Sen. Olympia Snowe (R-ME) - July 27, 2011
Constituent Reply Letter
Sen. Dianne Feinstein (D-CA) - July 1, 2011
Constituent Reply Letter
Sen. Bill Nelson (D-FL) - June 25, 2011
Constituent Reply Letter
Sen. Herb Kohl (D-WI) - June 20, 2011
Constituent Reply Letter
Sen. Harry Reid (D-NV) - June 16, 2011
Constituent Reply Letter
Sen. Kay Hagan (D-NC) - June 16, 2011
Constituent Reply Letter
Sen. Jeff Bingaman (D-NM) - June 15, 2011
Constituent Reply Letter
Sen. Bob Corker (R-TN) - June 7, 2011
Constituent Reply Letter
Sen. Bill Nelson (D-FL) - June 7, 2011
Constituent Reply Letter
Sen. John Cornyn (R-TX) - May 31, 2011
Constituent Reply Letter
Sen. Robert Menendez (D-NJ) - May 27, 2011
Constituent Reply Letter
Sen. Kent Conrad (D-ND) - May 18, 2011
Constituent Reply Letter
Sen. Kay Bailey Hutchison (R-TX) - May 18, 2011
Constituent Reply Letter
Sen. Dianne Feinstein (D-CA) - May 12, 2011
Constituent Reply Letter
Sen. Saxby Chambliss (R-GA) - May 11, 2011
Constituent Reply Letter
Sen. Kelly Ayotte (R-NH) - May 4, 2011
Constituent Reply Letter
Sen. Patty Murray (D-WA) - April 27, 2011
Constituent Reply Letter
Sen. Maria Cantwell (D-WA) - April 15, 2011
Constituent Reply Letter
Sen. Michael Bennet (D-CO) - February 11, 2011
Constituent Reply Letter
Sen. Jeff Merkley (D-OR) - February 2, 2011
Constituent Reply Letter
Sen. Maria Cantwell (D-WA) - July 29, 2010
Constituent Reply Letter
Sen. Al Franken (D-MN) - December 21, 2010
Constituent Reply Letter
Sen. Robert Menendez (D-NJ) - November 19, 2010
Constituent Reply Letter
Sen. Patty Murray (D-WA) - November 18, 2010
Constituent Reply Letter
Sen. Kay Bailey Hutchison (R-TX) - July 14, 2010
Constituent Reply Letter
Sen. Robert Casey Jr. (D-PA) - June 3, 2010
Constituent Reply Letter
Sen. Frank Lautenberg (D-NJ) - June 25, 2010
Constituent Reply Letter
Sen. Dianne Feinstein (D-CA) - May 21, 2010
Constituent Reply Letter
Sen. Patty Murray (D-WA) - February 22, 2010
Constituent Reply Letter
Sen. Max Baucus (D-MT) - February 12, 2010
Constituent Reply Letter
Sen. Jon Tester (D-MT) - February 11, 2010
Constituent Reply Letter
Sen. Claire McCaskill (D-MO) - February 1, 2010
Constituent Reply Letter
Sen. Debbie Stabenow (D-MI) - January 31, 2011
Constituent Reply Letter
Sen. Dianne Feinstein (D-CA) - January 11, 2011
Constituent Reply Letter
Sen. Charles Grassley (R-IA) - July 17, 2009
Constituent Reply Letter
Sen. John Cornyn (R-TX) - May 14, 2009
Constituent Reply Letter
Sen. Mark Warner (D-VA) - April 14, 2009
Constituent Reply Letter
Sen. Claire McCaskill (D-MO) - April 3, 2009
Constituent Reply Letter
Sen. Saxby Chambliss (R-GA) - March 30, 2009
Constituent Reply Letter
Sen. Jeff Bingaman (D-NM) - March 23, 2009
Constituent Reply Letter
Sen. Tom Harkin (D-IA) - February 2, 2009
Constituent Reply Letter
Rep. John Yarmuth (D-KY 3rd District) - June 13, 2008
---
Past Members of the House
Constituent Reply Letter
Rep. Christopher Carney (D-PA 10th District) - May 26, 2010
Constituent Reply Letter
Rep. Brad Ellsworth (D-IN 8th District) - May 24, 2010
Constituent Reply Letter
Rep. Parker Griffith (R-AL 5th District) - May 24, 2010
Constituent Reply Letter
Rep. Bill Foster (D-IL 14th District) - March 30, 2010
Constituent Reply Letter
Rep. Adam Putnam (R-FL 12th District) - March 10, 2010
Constituent Reply Letter
Rep. Christopher Lee (R-NY 26th District) - January 28, 2010
Constituent Reply Letter
Rep. Ginny Brown-Waite (R-FL 5th District) - November 2, 2009
Constituent Reply Letter
Rep. Ike Skelton (D-MO 4th District) - October 30, 2009
Constituent Reply Letter
Rep. Neil Abercrombie (D-HI 1st District) - October 23, 2009
Constituent Reply Letter
Rep. George Radanovich (R-CA 19th District) - September 30, 2009
Constituent Reply Letter
Rep. Vernon Ehlers (R-MI 3rd District) - September 18, 2009
Constituent Reply Letter
Rep. Melissa Bean (D-IL 8th District) - August 20, 2009
Constituent Reply Letter
Rep. Earl Pomeroy (D-ND At Large) - August 7, 2009
Constituent Reply Letter
Rep. Charlie Melancon (D-LA 3rd District) - July 31, 2009
Constituent Reply Letter
Rep. Brad Ellsworth (D-IN 8th District) - July 15, 2009
Constituent Reply Letter
Rep. Bart Gordon (D-TN 6th District) - April 8, 2009
Constituent Reply Letter
Rep. Ellen Tauscher (D-CA 10th District) - March 13, 2009
Constituent Reply Letter
Rep. Bart Stupak (D-MI 1st District) - February 13, 2009
Constituent Reply Letter
Rep. Tom Allen (D-ME 1st District) - July 10, 2007
---
Past Members of the Senate
Constituent Reply Letter
Sen. Russ Feingold (D-WI) - July 16, 2010
Constituent Reply Letter
Sen. Roland Burris (D-IL) - April 3, 2009