| | |
| --- | --- |
| The Vote Hemp Report | April 18, 2013 |
Please Write to Your Legislators In Support of Hemp Bills Today!
There Are Two Bills in Congress and Legislation in Nineteen States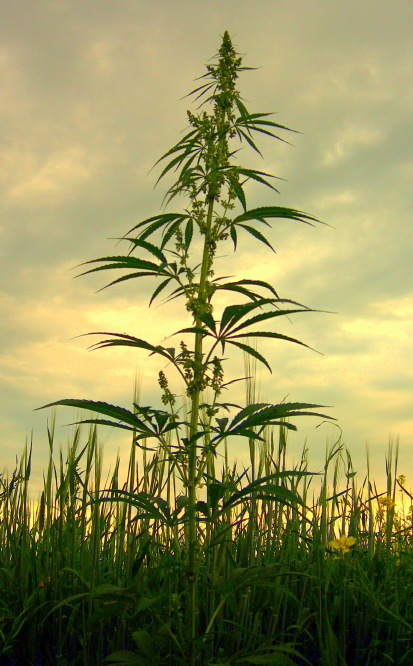 Dear Reader,
Is this finally the year that hemp breaks through?
Even though some states have a short legislative season this year, we are finding success. Thanks to Agriculture Commissioner James Comer and a group of dedicated
hemp activists
, Kentucky has finally passed hemp farming legislation. After an intense session including landmark hearings featuring three sitting members of Congress and former CIA Director James Woolsey, SB 50 was passed with overwhelming bipartisan support. The bill passed despite entrenched opposition from the Kentucky State Police. Reality and facts won out over misinformation and politics and SB 50 became law without the Governor's signature.
So far in the 2013 legislative season industrial hemp legislation has been introduced in nineteen states: Alabama, California, Colorado, Hawaii, Illinois, Indiana, Iowa, Kentucky, Maine, Maryland, Massachusetts, Minnesota, Missouri, New Hampshire, New Jersey, Oregon, Vermont, Washington, and West Virginia. Industrial hemp legislation is expected to be introduced in Wisconsin soon. Please
click here
to read an update on the progress of bills in state legislatures.
We have action alerts for a dozen of these states available on our new CapWiz state action page. Please click through and write to your state legislators in support of state hemp legislation! http://votehemp.com/capwizstate
Two industrial hemp bills have been introduced in the 113th Congress so far. H.R. 525, the "Industrial Hemp Farming Act of 2013," was introduced in the U.S. House on February 6, 2013. The companion bill, S. 359, was introduced in the U.S. Senate on February 14, 2013. The bills define industrial hemp, exclude it from the definition of "marihuana" in the Controlled Substances Act, and gives states the exclusive authority to regulate the growing and processing of industrial hemp under state law.
For the Federal hemp bills we have both call alerts and email alerts. Please click below and write your legislators in Congress to show them your support of federal hemp legislation! Calls are best but emails help too.
To help in our efforts to get hemp legislation passed on the state level we now have a new
state bill tracking and outreach
service which allows us to better track and target state legislators to ask them to support hemp legislation!
To help us continue this valuable service we ask that you make a donation to Vote Hemp.

Kentucky Hemp Bill Becomes Law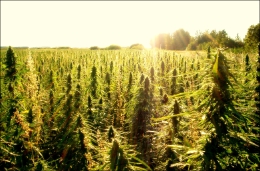 Hemp Sunrise
By Nick Wing
The Huffington Post
April 9, 2013

WASHINGTON, DC - Kentucky's hemp bill became law over the weekend, when Gov. Steve Beshear (D) opted not to act on it, bringing a successful end to the measure's winding path through the state Legislature.

"I strongly support efforts to create additional legal cash crops for our farm communities," Beshear said of his decision on SB 50, according to the Lexington Herald-Leader. "At the same time, we have a tremendous drug problem in Kentucky, and I want to make sure that we don't do anything that will increase that drug problem. I still share the same concerns our law enforcement officers have about the impact hemp cultivation may have on our drug eradication efforts."

Beshear had been one of the last obstacles to the measure becoming law. It had passed through the state House and Senate after lengthy deliberations and persistent opposition from the Kentucky law enforcement community.


Local Hemp Broker Wins Approval From the USDA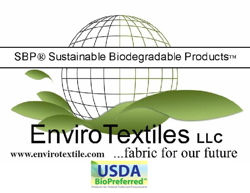 EnviroTextiles - USDA BioPreferred
By John Colson
Glenwood Springs Post Independent
March 7, 2013
GLENWOOD SPRINGS, Colorado - A locally based industrial hemp and natural fibers company announced recently that it has earned a place on the U.S. Department of Agriculture's "
BioPreferred Program
."
That means the company,
EnviroTextiles LLC
, is approved to sell and promote hemp products to buyers that can include the U.S. government.
But company president Barbara Filippone said on Wednesday that she is stymied by a lack of cooperation from local banks, who do not want to loan her the capital needed to enable her to fulfill large government contracts and other orders.
Filippone, who has worked in China and other nations on hemp-related industrial and economic development, has long championed a U.S.-based hemp industry as vital to the country's economy.
HIA Colorado Hemp Farming Symposium Has Near Capacity Crowd
Senator Gail Schwartz and Eric Steenstra at the Colorado Industrial Hemp Farming Symposium.
On Thursday March 21st, the HIA held its first
Hemp Farming Symposium
in Loveland, CO sponsored by the Rocky Mountain Farmers Union. More than 130 people attended the event including an estimated 30-40 Colorado farmers. Speakers included:
* Shaun Crew, President of Hemp Oil Canada
* Anndrea Herman, President of HIA and The Ridge Consulting
* Eric Steenstra, President of Vote Hemp
* David Bronner, President of Dr. Bronner's Magic Soaps
* Sen. Gail Schwartz, Chair of the Colorado Senate Ag. Committee
* Kent Peppler, President of the Rocky Mountain Farmers Union
* Summer Star, COO of Envirotextiles

Interest in hemp farming is strong in Colorado after the passage of Amendment 64 which defines hemp under the state constitution. The Colorado legislature has introduced legislation which would create regulations for hemp farming under state law, Senate Bill 13-241. A hemp lobby day was organized by Hemp Cleans the day before at the Capitol.


Dr. Bronner's Magic Soaps - Sampler Pack Offer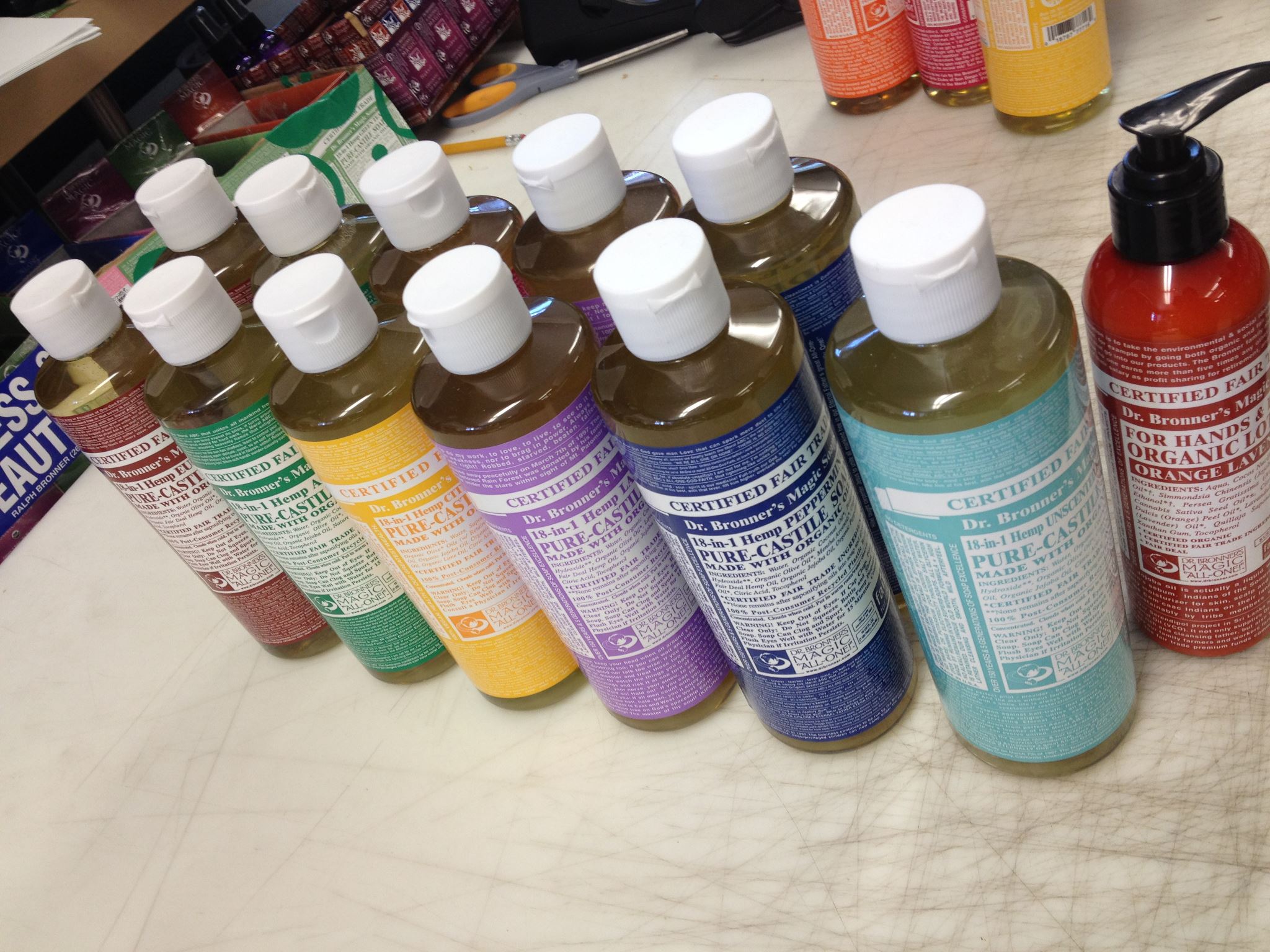 With your
donation of $100
, the good people at
Dr. Bronner's Magic Soaps
will match your donation, plus ship you a sampler pack with eleven assorted 16 oz. bottles of their soap plus a bottle of lotion! Please make a donation at this level to support Vote Hemp in its work to get hemp legislation passed in Congress!
Petition - Legalize Hemp Farming in the United States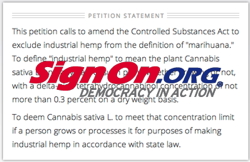 SignOn.org - Hemp Petition
By Mina Hegaard
Minawear Hemp Clothing

To be delivered to: The United States House of Representatives, The United States Senate, and President Barack Obama

PETITION STATEMENT

This petition calls to amend the Controlled Substances Act to exclude industrial hemp from the definition of "marihuana." To define "industrial hemp" to mean the plant Cannabis sativa L. and any part of such plant, whether growing or not, with a delta-nine tetrahydrocannabinol concentration of not more than 0.3 percent on a dry weight basis.

To deem Cannabis sativa L. to meet that concentration limit if a person grows or processes it for purposes of making industrial hemp in accordance with state law.


Vote Hemp is a national, single-issue, nonprofit organization dedicated to the acceptance of and free market for industrial hemp, low-THC oilseed and fiber varieties of
Cannabis
, and to changes in current law to allow U.S. farmers to grow the crop.
Support Vote Hemp
Vote Hemp depends on donations to support its work. Please consider making a donation to Vote Hemp.
Vote Hemp, Inc.

Tom Murphy

National Outreach Coordinator

phone: 207-542-4998

email:

tom@votehemp.com