Dear Reader,
Vote Hemp is pleased to announce
The Vote Hemp Guide to Hemp Activism, A Concise Guide to Citizen Lobbying on the Hemp Issue
. This guide will take you from the easiest ways to get involved to the more influential ways, including setting up a meeting with a Congressional staffer or even with a member of Congress. It can be empowering, exciting and meaningful to become part of the democratic process.
Timing can sometimes mean success. For example,
from August 9 to September 10, 2010, members of Congress will be back in their home districts
, which is a perfect opportunity to exercise your power by arranging a meeting or visiting a public town hall meeting. Also, during elections, such as this coming cycle now through November, bring a question to ask during a public debate.
This eleven page guide will give you the information and tools that you need to confidently and effectively ask your elected representatives to support legislation that will lift the current ban on hemp farming in the U.S. Please
click here
to download a PDF copy of this concise guide to citizen lobbying on the hemp issue. The
Vote Hemp lobbying page
has more information and you can also
share this page on Facebook
!
As always, we need funding to continue our activities, so please
make a contribution to Vote Hemp
today to help us continue fixing the situation here in the U.S. We need and truly appreciate your support!
Best Regards,
Tom Murphy
National Outreach Coordinator
Vote Hemp
Santa Paula's Nutiva Grows with Hemp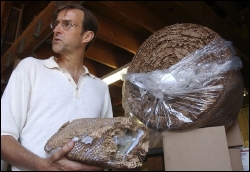 John Roulac, CEO and founder of Nutiva. Photo credit: Chuck Kirman, Ventura County Star.

Santa Paula's Nutiva grows with hemp, coconut and chia products, plans move to Oxnard
By Allison Bruce
Ventura County Star
August 28, 2010

Nutiva, with its headquarters and warehouse in Santa Paula, has been a pioneer in getting hemp food products to consumers.

Now in its 11th year, the company has branched out into coconut and chia seed products and generated about $10.3 million in revenue during its most recent fiscal year, which ended in June. Its founder wants to reach $100 million in sales by 2015 and $1 billion by 2025.

As it moves toward those ambitious goals, Nutiva continues to expand its product offerings in retail stores and online and will move its headquarters and warehouse to a new 18,000-square-foot location in Oxnard next month to house a growing team of employees and pallets of products.


Hemp - The Perfect Brain Health Food?
BrainReady
August 2010

Few natural food sources have weathered as much confusion, controversy and misinformation (and lack of information) as hemp - which is unfortunate, and even ironic, given that it is one of the world's most perfect foods.

Actually, it goes far beyond food, as this super-plant has also been used for centuries as a wonderful source of fibers for clothing and accessories, soaps and oils, and much more. It's even rumored to be the world's "oldest food" consumed by modern man.


Living Harvest: Breaking Barriers

Retail Merchandiser
July/August 2010

Penetrating the mainstream market is tough enough for natural food products, but it is even more difficult for a company like Living Harvest. Less than 10 years old, Living Harvest produces food made from hemp, a plant that has been unfairly maligned in the U.S. for decades. Living Harvest's long-term success depends not only on product development, it must also work to repair years of misinformation about a plant that some of our Founding Fathers grew in their own backyards.

"Hemp is often misunderstood by consumers," said CEO Hans Fastre. "We're involved in a lot of education with the general public and on the legislative side as well."


The Whole Hemp House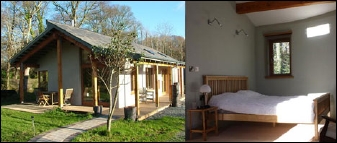 By Warren McLaren, Bundanoon, Australia
TreeHugger
August 31, 2010

The house you don't need to render, plaster, paint or insulate. The house with the building material that you can grow on one hectare (2.5 acres) of land. The same building material you can process yourself with standard machinery available at your hardware store. The house whose walls lock away over 110 kg (240 lb) of carbon per cubic metre.

Impressive claims. What is this boastful house made of? Hemp. The whole hemp. We've talked before about hemp bales, and even hempcrete. But this appears to be something new.


Cannabis Electric Car to be Made in Canada

Cannabis Electric Car to be Made in Canada
By Emily Chung
CBC News
August 23, 2010

An electric car made of hemp is being developed by a group of Canadian companies in collaboration with an Alberta Crown corporation.

The Kestrel will be prototyped and tested later in August by Calgary-based Motive Industries Inc., a vehicle development firm focused on advanced materials and technologies, the company announced.

The compact car, which will hold a driver and up to three passengers, will have a top speed of 90 kilometres per hour and a range of 40 to 160 kilometres before needing to be recharged, depending on the type of battery, the company said in an email to CBC News Monday.


Support Vote Hemp

Current Action Alerts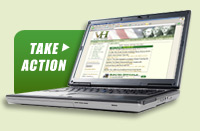 Nationwide:

Click here to write your Congressional representative and ask him/her to become a co-sponsor of H.R. 1866, the Industrial Hemp Farming Act of 2009. If he/she is a co-sponsor already, you will be able to thank them and ask them to help get the bill a hearing in committee.

Click here to write to your Senators in Congress and ask them to introduce a Senate version of H.R. 1866, the Industrial Hemp Farming Act of 2009.

The following states have passed hemp farming bills and/or resolutions or memorials urging Congress to allow states to regulate hemp farming. Please use the links below to write to your Congressional representative if you are from these states.



Colorado:

Click here to thank

Rep. Jared Polis

for becoming a co-sponsor of H.R. 1866.

Maine: Click here to write to Your Representative and ask them to become a co-sponsor of H.R. 1866.



Montana:

Click here to thank

Rep. Denny Rehberg

for becoming a co-sponsor of H.R. 1866.



New Mexico:

Click here to write to Your Representative and ask them to become a co-sponsor of H.R. 1866.



North Dakota:

Click here to write to Rep. Earl Pomeroy and ask him to become a co-sponsor of H.R. 1866.



Oregon:

Click here to write to Your Representative and ask them to become a co-sponsor of H.R. 1866.

Rep. Earl Blumenauer

is a co-sponsor. Please click here to thank him.



Vermont:

Click here to write to Rep. Peter Welch and ask him to become a co-sponsor of H.R. 1866.



Washington:

Click here to thank

Rep. Jim McDermott

for becoming a co-sponsor of H.R. 1866.

[More...]