Dear Reader,
Last week in a Q & A in The Washington Post Secretary of Agriculture Tom Vilsack was quoted as saying "In a perfect world, everything that was sold, everything that was purchased and consumed would be local, so the economy would receive the benefit of that." Earlier this week farmers in Vermont shared their opinions at a well-attended public hearing on the future of farming held by the House and Senate Agriculture committees at the Statehouse. Vote Hemp has been working for nearly nine years to make this vision of locally grown crops reality for the hemp industry as well. It would be a positive boost to the marketplace to have hemp farmed and processed in the U.S. once again.
So far in this legislative season seven states — Hawaii, Kentucky, Minnesota, Montana, New Hampshire, New Mexico and North Dakota — have introduced resolutions and/or hemp farming bills. Both Maine and Vermont are expected to introduce legislation within the next month as well. You can keep track of all state hemp legislation on Vote Hemp's State Hemp Legislation Page.
Eight companies — Dr. Bronner's Magic Soaps, French Meadow Bakery, Hemp Oil Canada, Hemp Traders, Living Harvest, Manitoba Harvest, Merry Hempsters and Nutiva — have donated products to Vote Hemp to help educate state legislative committee members about industrial hemp so they can make intelligent and well-informed votes on the bills before them. These companies have been on the leading edge of the sustainably growing hemp food and body care markets, which is currently estimated to be $113 million a year by the Hemp Industries Association.
Please make a donation to the Vote Hemp General Fund or Farmer Fund today to help us continue our work and bring hemp farming back to its rightful place in America. We are also working on other donation avenues on our Facebook, MySpace and Change.org for those of you who spend more time there. Please look for the links to our social networking pages in the Quick Links section on the right hand side of this email. All of us working together can have a huge impact. Let's keep it up!
Best Regards,
Tom Murphy
National Outreach Coordinator
Vote Hemp
Table of Contents
Hemp Advocacy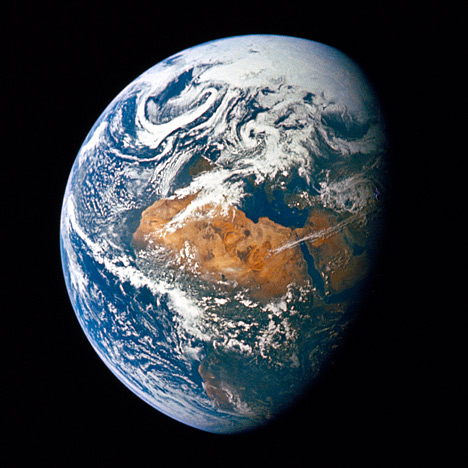 For many people the name lobbyist conjures up images of well-dressed groups of people trying to influence the decisions of legislators and government officials. Often times these images are negative ones, but it need not always be so.
As constituents our elected officials should be representing us and serving our best interests. We at Vote Hemp like to refer to the work our supporters do asking their representatives to introduce hemp farming, study bills and resolutions and supporting them in the legislature as advocacy. To be an effective advocate you need to learn how the system works and where the levers of power are, as well as a well balanced knowledge of the issues surrounding industrial hemp.
An advocate should not resort to misinformation or hyperbole, obvious and intentional exaggeration, to educate people about hemp farming. All to often well-meaning hempsters end up sounding like an over the top TV commercial selling something that you don't really need, or even worse, a wild-eyed conspiracy theorist. Your pitch should not sound like this: "As a hardy perennial, hemp needs no year-after-year replanting, nor pesticides or herbicides. It doesn't need water, either. Easily grown in the Sahara, hemp yields thousands of gallons of oil per acre along with tens of thousands of tons of dry matter as well. Plus, you would have to smoke a joint the size of a telephone pole to just get high. It chops, it grates, it dices, it slices, it juliennes fries in three different ways and costs only $9.95. Order before midnight tonight. Hemp, it's better than magic beans!"
It's obvious to us that these statements are not true, but to someone who does not know a lot about the subject it sounds like you are intentionally misleading them just to get a law passed.
We do not want to fall into the same trap that our opponents are in by using these techniques. All too often we unintentionally end up using arguments that are the opposite of the ones that they do and since many of those arguments are disingenuous at best, what does that make ours? So, how can we do better?
The best thing to do is to read up on the issues surrounding industrial hemp. To start with we highly recommend watching the six minute video Controversial Crop from Episode 315 of America's Heartland, which is produced by KVIE in Sacramento, California.
When you are done with that you should download and read the Congressional Research Service (CRS) Report Hemp as an Agricultural Commodity by Jean M. Rawson. You want the latest revision from March 23, 2007.
Next please download and read the Reason Foundation Policy Study Illegally Green: Environmental Costs of Hemp Prohibition by Skaidra Smith-Heisters. You will notice that all of these documents are from third party sources.
Now that you have some new found knowledge, please click here to write to your Representative in the U.S. House and Senate urging him or her to consider introducing a bill, or an amendment to a bill, similar to H.R. 1009, the Industrial Hemp Farming Act of 2007. Once you have done that please check out our State Industrial Hemp Legislation page and see what's up in your area.
Hawaii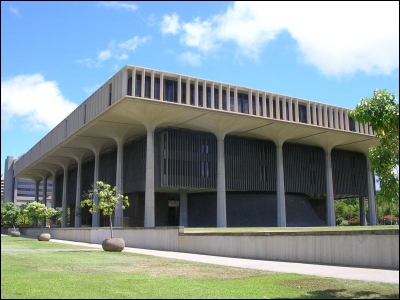 Hawaii had a hemp farming bill, HB 305, introduced on 1/26/09. Provides the authority, procedures, and licensing, related to the production of industrial hemp in the State. Referred to Agriculture, Judiciary, and Finance committees on 1/26/09. The bill was heard by the Agriculture Committee on 2/6/09 and the committee recommends that the measure be deferred.
Kentucky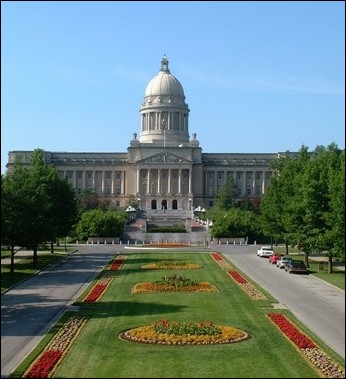 Kentucky had a hemp farming bill, SB 131, introduced on 2/12/09. An Act relating to industrial hemp. Create new sections of KRS Chapter 260 to define "department," "industrial hemp," and "THC"; require persons wanting to grow or process industrial hemp to be licensed by the Department of Agriculture; require criminal history checks by local sheriff; require the Department of Agriculture to promulgate administrative regulations to carry out the provisions of the Act; require sheriff to monitor and randomly test industrial hemp fields; assess a fee of $5 per acre for every acre of industrial hemp grown, with a minimum fee of $150, to be divided equally between the Department of Agriculture and the appropriate sheriff's department; require licensees to provide the Department of Agriculture with names and addresses of any grower or buyer of industrial hemp and copies of any contracts the licensee may have entered into relating to the industrial hemp; clarify that the Act does not authorize any person to violate federal law.
Minnesota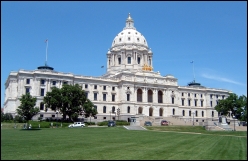 Minnesota had a hemp farming bill, HF 0608, introduced on 2/9/09. Industrial hemp industry development and regulation provided, possession and cultivation of industrial hemp defense provided, and marijuana definition modified. Introduced, first reading and referred to Agriculture, Rural Economies and Veterans Affairs Committee.
Montana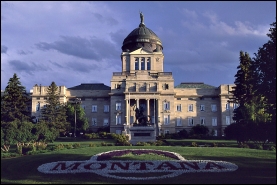 Montana had a resolution, SJ 20, introduced on 2/7/09. Resolution urging Congress to legalize industrial hemp. Introduced, first reading and referred to Agriculture, Livestock and Irrigation Committee. Committee hearing was held on on 2/17/09. Committee executive action on 2/19/09. Bill passed by a vote of 9 to 0.
New Hampshire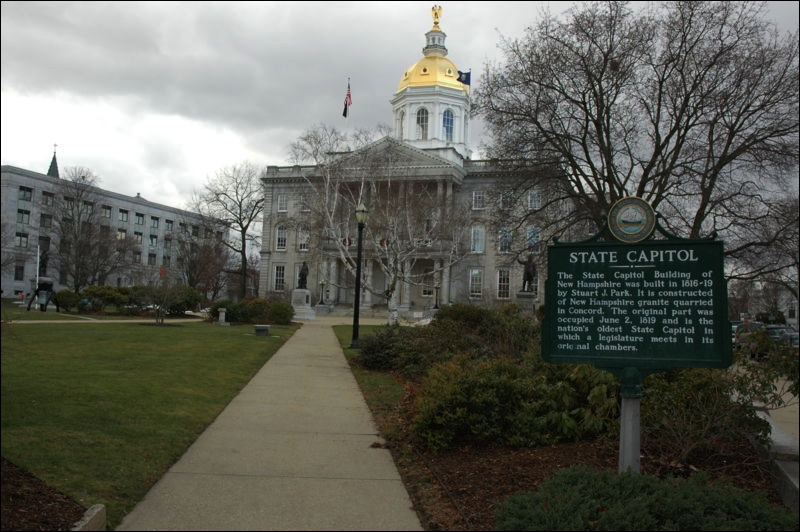 New Hampshire had a hemp farming bill, HB 399, introduced on 1/8/09. Establishes an industrial hemp special program fund. Referred to the House Environment and Agriculture Committee. Public hearing held on 2/5/2009. Tom Murphy, Vote Hemp's National Outreach Coordinator, presented testimony in person at the hearing. Subcommittee work session held on 2/10/09. Executive session held on 2/19/09.
New Mexico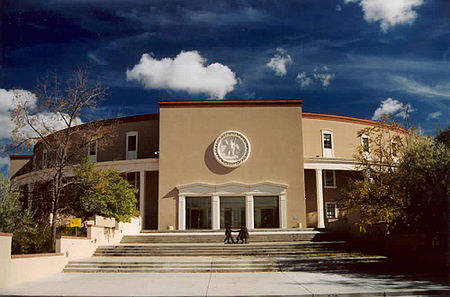 New Mexico had a pair of hemp farming bills, HB 403 and SB 377, introduced on on 1/28/09 and 1/29/09. Industrial Hemp Farming Act. An act relating to agriculture; providing for licensing the growing, selling and processing of Industrial Hemp; establishing fees; providing penalties; making an appropriation.
North Dakota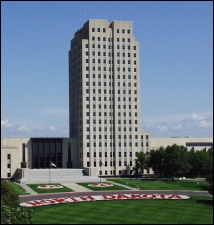 There are two new bills, HB 1549 and HCR 3026, in North Dakota this year. One is a bill to amend and reenact section 4-41-02 of the North Dakota Century Code, relating to industrial hemp, the other is a concurrent resolution urging the United States Drug Enforcement Administration to allow North Dakota to regulate industrial hemp farming.
The state is also now issuing licenses to farmers to grow hemp under existing state law and North Dakota Department of Agriculture rules.
In June 2007 the two North Dakota farmers granted state hemp farming licenses, Rep. David Monson and Wayne Hauge, filed a lawsuit in U.S. District Court for the District of North Dakota in an effort to end the U.S. Drug Enforcement Administration's (DEA) obstruction of commercial hemp farming in the United States. The case was dismissed by the District Court in November 2007. The prospective hemp farmers have appealed the decision to the United States Court of Appeals for the Eighth Circuit and an opinion is expected in early to mid 2009. Please see the Vote Hemp North Dakota Case page for the latest information on the case.
Current Action Alert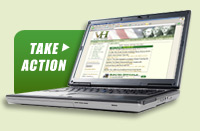 Nationwide: Click here to write to your Representative in the U.S. House and Senate urging him or her to consider introducing a bill, or an amendment to a bill, similar to H.R. 1009, the Industrial Hemp Farming Act of 2007.



Quick Links ...
Facebook Non-Profits | Vote Hemp