Dear Reader,
This being a presidential election year seems to accentuate the political nature of many things. Hemp remains in the position that it's in here in the United States not because of any difference of opinion based on facts, but primarily because of politics. We started the legislative season this year with five bills carried over from last year, and because of election politics we did not expect any new legislation to be introduced. We had high hopes for H.267, the Hemp for Vermont bill. Along with the agricultural policy non-profit Rural Vermont, we put nearly two years into getting the hemp farming bill passed.
Our hard work seemingly paid off, but at this point the hemp farming bill is still not certain to become law. Supporters worked hard and made sure that the bill moved out of committee and got the floor vote in the Vermont Senate that it deserved after passing in the House by an overwhelming 126 to 9 margin. The Senate vote was an even stronger 25 to 1! The day after Governor Douglas indicated that he would allow H.267 to become law, we put out the press release "Hemp for Vermont Bill Becomes Law." Unfortunately, that may have been premature, as it was previously reported that a "pocket-veto" was not an option for the Governor. Please see the news stories below for full details on this somewhat confusing issue with Constitutional repercussions in Vermont.
Education on all levels, from producers and consumers to legislators and voters, continues to be the key to all of this, but it is surprisingly time-consuming and expensive. Ignorance and misinformation are more expensive still, so it really is worth the investment for all of us.
If you have the ability, please make a contribution to Vote Hemp today to help us continue our important work. Prospective North Dakota hemp farmers Dave Monson and Wayne Hauge are still pursuing their case against the DEA, which is being funded by our supporters like you. Please make a contribution to our Hemp Farmer Licensing and Legal Support Fund to help them out.
There are still plenty of things to do if you cannot afford to make a cash or in-kind donation. You can register to vote and write your Representative in Congress asking him or her to co-sponsor HR 1009, the Industrial Hemp Farming Act of 2007, which is currently stalled in committee. If you receive a reply, please send a copy to us.
Election year politics are especially hard on hemp legislation. Minnesota had a hemp farming bill introduced in March of 2007 which was carried over to 2008, the second part of their two-year session. The bill was well-received and passed out of two committees, but it was stuck in a third committee when the House adjourned, thus killing it.
An agriculture committee omnibus bill was also introduced in the Minnesota House earlier this year that passed and included a section on "Industrial Hemp Development and Regulation." There was a companion bill that passed in the Senate, but without the hemp language. The related section from the House bill was added to the Senate bill in conference committee, but was then removed at the insistence of the State Patrol and Governor Pawlenty's Washington, DC lobbyist. The omnibus bill was ultimately signed by the Governor, but without any hemp language.
So, we are now looking forward to the next legislative season when we will have the opportunity to introduce or re-introduce hemp farming bills, study bills and resolutions on the state and federal levels. We have already started to lay the groundwork in Maine. All of this will take planning, coordination and funding. Please make a contribution to Vote Hemp today to help us continue our work and bring hemp farming back to America.
We depend on and truly appreciate your support!
Sincerely,
Tom Murphy
National Outreach Coordinator

Table of Contents
Vermont a Hemp State? Not So Fast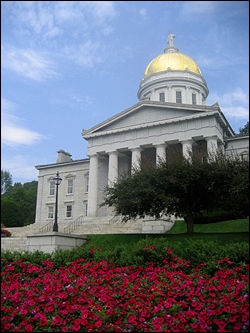 By Peter Hirschfeld
Vermont Press Bureau
The Barre Montpelier Times Argus
June 4, 2008
Montpelier, VT — A bill that was poised to legalize the cultivation of industrial hemp in Vermont is now the subject of a constitutional dispute over whether the legislation can become law without the Governor's signature.
Gov. James Douglas, a critic of the hemp bill, has said the measure flies in the face of federal statute and could ultimately complicate marijuana eradication efforts in the state.
Despite his opposition, a Douglas spokesman said that the bill doesn't rise to the level of a gubernatorial veto. And though he wasn't willing to sign the bill himself, Douglas forwarded the legislation last week to the Secretary of State for her to enact the bill into law without his signature.
But Secretary of State Deb Markowitz said Tuesday that it's unclear whether the Vermont Constitution requires a gubernatorial signature or not. When the bill officially arrives at her office, Markowitz said, she'll seek legal advice from the Office of the Attorney General to make a ruling.
Markowitz Says Douglas May Have Vetoed Bill He Intended to Become Law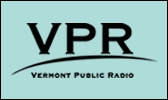 Bob Kinzel
Vermont Public Radio
June 3, 2008
Montpelier, VT — Did Governor Jim Douglas inadvertently veto the hemp bill last week when he thought he was allowing the legislation to become law?
Secretary of State Deb Markowitz thinks the answer may be yes, and she wants the Attorney General's office to make a ruling.
VPR's Bob Kinzel reports.
This is a story about how several people can read the same twenty words of the Vermont Constitution and come away with vastly different opinions about the meaning of those words.
HIA Featured Member - Dr. Bronner's Magic Soaps

Dr. Bronner's Magic Soaps makes bar and liquid soaps and other personal care products, certified under the USDA National Organic Program with all major ingredients sourced from certified Fair Trade suppliers.
Dr. Bronner's pioneered 100% post-consumer recycled (PCR) bottles for our liquid soaps, and we successfully helped coordinate the hemp industry's defense against the DEA's attempts to ban hemp foods and body care products. We are an activist company that donates a significant portion of our profits to various worthwhile causes and charities. We are fighting for meaningful organic standards in personal care. Our employees receive generous compensation and benefits, including no-deductible PPO health care and fully-funded profit-sharing. All executive compensation is capped at five times the lowest warehouse position.
We can trace Dr. Bronner's history back through our family's German-Jewish soapmaking tradition to Emanuel Bronner who was born in 1908 to a family that had been making soap since 1858. He was a third generation artisan, certified as a master-soapmaker under the guild system of the time, and in 1929 he brought his recipes for high-quality liquid and bar soaps to America, starting Dr. Bronner's Magic Soaps in its current form in 1948.
The company enjoyed a small but loyal following in the early years, and then in the late 1960s, sales of the soap started to explode. Word-of-mouth soon made Dr. Bronner's the iconic soap of that era, and in the decades that followed, the soaps spread into every health food store in the U.S. and then into mainstream retailers as well, on its way to becoming the number-one-selling brand of natural soap in North America.
The fourth and fifth generations of the Bronner family that run the company today continue to make our unsurpassed soaps with care and integrity. 2008 marks both the 60th anniversary of Dr. Bronner's Magic Soaps in America and the 150th going back to our family's first soap manufacture in southern Germany. We strive to honor our heritage with progressive business practices, while devoting profits to worthwhile causes and charities worldwide.
[If you are a member of the HIA and would like to have your company featured here, please submit a small selection of graphics and a profile of no more than a few paragraphs to tom@thehia.org, or call 207-542-4998 for more information. Space is limited and is first-come, first-serve. Your member profile will be seen in The HIA Member Newsletter, as well as in The Hemp News Update, which is read by thousands of subscribers.]
Buy a "Let There Be Hemp!" Tee and Help Fund a Movement!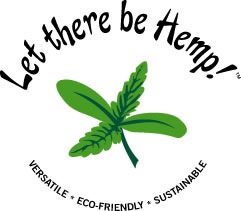 Let There Be Hemp! (LTBH) was the seed of an idea that manifested into a graphic design printed on a hemp blend tee, now available for sale via its namesake Web site. 40% of net profits will be donated to Vote Hemp to help fund our educational outreach programs.
LTBH founder and Vermont resident Dawna Foreman, who runs a Web design and marketing company with her husband, James, sees the tee sales as a way to raise significant funds for Vote Hemp: "We're a family of hemp enthusiasts who created a cool, marketable product at a critical time to challenge and shift the public's perceptions and help make change happen."
The LTBH Web site is a cut-to-the-chase learning center that offers visitors a good array of video clips, a PBS radio interview and links to Vote Hemp and other resources. The idea is to draw people into discovery of the facts surrounding industrial hemp production and dispel the myths and misinformation that are keeping it from being farmed again on U.S. soil.
LTBH has a simple and aggressive goal: to get a million people to buy and wear Let There Be Hemp! tees and share the profits with Vote Hemp to get industrial hemp legalized and growing again in the U.S., creating abundance for many Americans, in all ways. "Let's imagine that one day in the near future, the LTBH tee will become a relic, reminding us of the time before renewed widespread hemp farming in the U.S."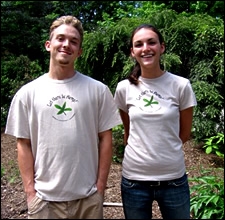 Now, more about the tees:
The shirts are made with 55% hemp, 45% organic cotton fabric. This tee is soft, and it will get softer with continued use and washing. It features a great fit, blocks UV rays, wicks moisture and is antimicrobial.
The shirts are socially responsible all the way, using sustainable hemp fiber and organic cotton. They are produced in a safe and healthy work environment, and the supplier even buys carbon offsets.
The screen printer shares our value for environmentally-friendly materials and products. "In a world where bio-fuel, hybrid cars, recycling and sustainable agriculture are becoming a necessity for our planet, eco-friendly screen printing is another smart choice. Combining water-based ink screen printing with natural fibers such as organic cotton, hemp and even recycled plastic bottles creates a screen printing technique that is safe for the environment and safe for you."
The tees sell for $39 including shipping. You can order them through the Let There Be Hemp! Web site or by calling 802-496-7017. VISA and MasterCard accepted. Discount available on orders of twenty shirts or more. Remember, 40% of net profits will be donated to Vote Hemp to help fund our educational outreach programs.
Current Action Alert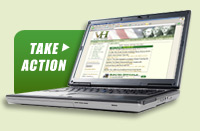 Nationwide: Click here to send a letter urging your U.S. Representative to co-sponsor HR 1009, the "Industrial Hemp Farming Act of 2007."
[More...]



Quick Links ...