Dear Reader,
This issue of The Vote Hemp Report is not the State of the Union, but rather the "State of Hemp." It's a look at the recent history of the fight to bring back hemp farming to America and what is happening next. Where are we going, what are we doing, and what still must be done?
That may sound presidential, but sadly hemp is absent from the mouths of the leading candidates for President. If you get involved in a political campaign this year, please remember to ask the candidate about his or her position on industrial hemp. You subscribe to our newsletter because you know hemp is one of the earth's best-suited plants for the greening of the American economy. You know hemp is being held back unfairly, and the candidates should be talking about it!
Vote Hemp's strategic approach to fight for change is often the lone voice in Washington, DC. Vote Hemp is a team effort (including you!) that will restore hemp farming once again. So, when you think about the State of Hemp, please consider making your voice heard louder this year by making a donation to Vote Hemp to power up our educational work on Capitol Hill this Spring.
With the new Secretary of Agriculture Ed Schafer, who signed North Dakota's hemp law in 1999 as Governor, being confirmed last week, we have a window of opportunity for meaningful hearings on HR 1009, the federal Industrial Hemp Farming Act.

Let's show everyone that the State of Hemp is strong and gaining momentum!
Sincerely,
Adam Eidinger
Director of Communications
Table of Contents
The State of Hemp in America 2008:
Everywhere but the Farmer's Field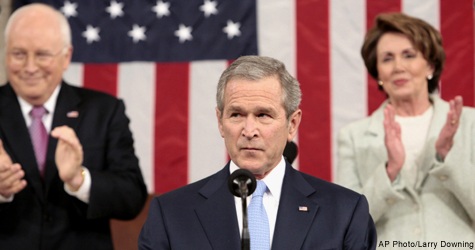 U.S. Hemp Market
Perhaps one of the greatest ironies is that the more successful hemp products become in the marketplace, the more we rely on hemp imports to fuel the growth. This unsustainable model exists because of the defective and ambiguous legal status of the industrial hemp plant. So, it is even more remarkable that the state of the U.S. industrial hemp market is vibrant!

The U.S. hemp market has experienced steady growth since 2000. Food, body care, paper products, clothing, textiles, cordage and other items are currently widely available in the U.S. marketplace. A conservative estimate of the total retail value of hemp products sold in the U.S. in 2007 is $350 million.

An increase in sales of hemp food products in stores has been noticeable since 2004 when the Hemp Industries Association (HIA) won a three-year legal battle against the Drug Enforcement Administration (DEA) that permanently protects sales of hemp seed and oil for human consumption. In 2007 hemp milk became common in natural food stores and is one of the leading hemp food products in the marketplace. In 2007 hemp foods became mainstream, even appearing on the popular NBC TODAY Show. Hemp bread, shelled seed, cereal, frozen waffles, snack bars and hemp oil are widely available and can be found every in city and town.

Hemp is also widely listed as an ingredient in natural lotions, balms, soaps, shampoos and conditioners. Hemp clothing is also commonly sold in cities and towns everywhere. Dozens of designers of hemp clothing are manufacturing in the U.S. and importing the textiles from China. Much of the clothing is selling in medium to high-end retail boutiques. Hemp fabric is also routinely described by the media as a "green fabric" because it is pesticide-free and is linked to various solutions to reducing carbon emissions.

So, hemp is everywhere, in our major ports and in consumers' hands across the country — but it is not in the farmer's field.
Political Situation
Even with the markets growing and expanding rapidly, the state of hemp is neglected politically. Like the Republican Presidential candidate Representative Ron Paul, who was kept out of the Fox News debates in New Hampshire even though he has widespread support, hemp is also ignored and kept from the public eye by most political leaders. However, this is nothing new at the national level, and in many ways there has been more discussion of hemp in the unofficial political scene over the past year because of Ron Paul's frequent mention of it and the Internet's ability to cheaply disseminate information by Vote Hemp. The issue of farmers not growing hemp is actually more widely known in the general public than ever before.

Still, Congress has failed to meaningfully act on HR 1009 which would give states the right to regulate hemp farming. But there is a growing opportunity that there will be first-ever hearings on hemp this Spring if supported by the new head of the Department of Agriculture, Edwin Schafer, who as the former Governor of North Dakota signed a hemp farming bill in 1999. With this opportunity, and the support of former presidential candidate Representative Dennis Kucinich who has indicated he would hold hearings, the excitement around the hemp issue could catch fire in 2008.

The numerous efforts around the nation in local governments to allow hemp farming also build pressure for action at the federal level. In Vermont, a landmark hemp farming bill has passed out of Committee and is now in the State House. North Dakota's Agriculture Commissioner Roger Johnson continues to support would-be hemp farmers by renewing state hemp farming licenses for 2008.

Looking back, there have been dozens of hemp bills that have failed since 2000. Most notable were California Governor Arnold Schwarzenegger's vetoes in 2006 and 2007. Vote Hemp's philosophy on losing these political fights has been it was worth it, if only for the awareness of industrial hemp which has boosted sales in the marketplace.

In summary, hemp advocacy is challenged by those at high levels who fear a false and misguided image of non-drug industrial hemp and thus ignore the plant's great virtues.
Legal Front
The state of hemp in the courts is active and fighting! More so than federal legislative efforts, the effort to gain the right to hemp farming has been centered in the courts for the past five years. With the victory over the DEA in 2004, the next logical step for Vote Hemp and the Hemp Industries Association was to encourage a state with its own hemp farming regulations and certification program to seek a judge's declaration that the DEA may not interfere with this legal state activity.

In November, the case of two certified North Dakotan hemp farmers was dismissed in the lower federal court. The case is now being appealed to the U.S. 8th Circuit Court of Appeals. While appeal in this court is not expected to succeed, based on the court's known political leanings, losing at this level will lead to a rare chance to have the case heard by the U.S. Supreme Court. If heard by the Supreme Court, it would be the first case of its kind. The publicity surrounding Monson v. DEA will inevitably boost both our political efforts and the demand for hemp products in the marketplace.

In summary, Vote Hemp remains vigilant against threats to legal sales of hemp products. The legal situation is surely moving forward, but in uncharted territory.
ND Farmers Renew Hemp Licenses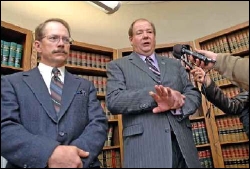 Associated Press
USA Today
February 1, 2008
BISMARCK, ND — Two North Dakota farmers who received the nation's first state licenses to grow industrial hemp have been granted renewals, though forces outside the state will largely decide whether the farmers will ever get a crop in the ground.
David Monson and Wayne Hauge had state licenses in hand last year but never got approval from the federal Drug Enforcement Administration (DEA). This year, they are hoping for a favorable ruling from the 8th U.S. Circuit Court of Appeals, a change of heart by the DEA or action by Congress. None is likely by Spring planting season.
Hauge said Thursday he paid his $150 license renewal fee even though he sees no possibility of seeding industrial hemp this Spring. "We just wanted to keep the licenses going," he said.
House Ag Committee Gives OK to Hemp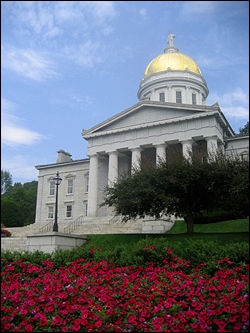 By Peter Hirschfeld,
Vermont Press Bureau
The Times Argus
January 31, 2008
MONTPELIER, VT — A controversial plant moved through the Statehouse without much controversy Wednesday.
Lawmakers in the House Agriculture Committee unanimously approved a bill that would allow Vermont farmers to grow hemp, a benign cousin of marijuana that boasts a variety of industrial applications.
A federal statute criminalizing the plant supercedes Vermont's legislation, so Green Mountain hemp won't go to sprout anytime soon. But advocates of the hemp bill say it positions local farmers to capitalize on the potentially profitable crop if and when the Drug Enforcement Administration (DEA) finally relents.
"Eventually, the federal government is going to have to change its policy on hemp," said Amy Shollenberger, Executive Director of Rural Vermont. "We see this bill ... as making sure farmers in Vermont are on the front lines when it does."
Rural Vermont Advocates for Hemp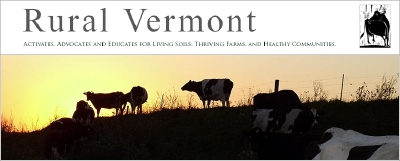 Rural Vermont, a leading state agriculture policy non-profit organization, held a week-long series of hemp events across the state two weeks ago to raise awareness and funds to help pass the hemp farming bill, H 267. The Hemp Week lecture series and film tour featured North Dakota Rep. David Monson and Agriculture Commissioner Roger Johnson, as well as the films Hemp and the Rule of Law and Standing Silent Nation.
Hemp Week culminated years of successful work on getting a hemp bill introduced, heard in committee, and passed onto the full house for a vote. On-the-ground advocacy does not come cheap, and Vote Hemp has helped Rural Vermont with both money and expert advice.
Money is a big help, but it is not the only thing that makes a difference. Please check out their latest Action Alert for more ideas on what you can do to make hemp farming a reality in Vermont.
Current Action Alerts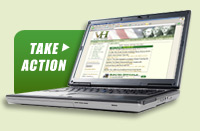 Nationwide: Click here to send a letter urging your U.S. Representative to co-sponsor HR 1009, the "Industrial Hemp Farming Act of 2007."
Hawaii: Click here to send a letter urging your state legislators to support HB 1535.
Minnesota: Click here to send a letter urging your state legislators to support HF 2168.
South Carolina: Click here to send a letter urging your state legislators to support H 3305.
Vermont: Click here to call your House Representative urging them to support H.267.
Wisconsin: Click here to send a letter urging your state legislators to support AB 146.



Quick Links ...