Dear Reader,
The historical significance of July 4th, or Independence Day, has profound meaning for us here at Vote Hemp. As you may know, this organization was founded in part as a reaction to the pathetically low voter turnouts in our great country. We felt that if voters were inspired enough by even one issue to get out and vote, then that was a move in the right direction.
So, just as those great Patriots fought for our country's freedom from tyranny in the late 1700s, we fight our own government's tyranny against hemp — and all that it symbolizes.
Please take a moment this week to think about where we have come as a country. Where does the concept of individual liberty stand among our values as a society today? We think it is more paramount than ever.
FREEDOM. CHOICE. HEMP.
In celebration of all this, there could not be a more fitting time to announce the launch of Ruth's Hemp Foods' "Vote Hemp Bar" in support of our efforts to get hemp growing in this country again. See below for more information, as well as a reminder about the showing of "Standing Silent Nation" tonight on PBS. And don't forget that the ALPSNACK bar has been donating all profits to hemp advocacy since 2002!
Our Founding Fathers would surely be proud of the efforts and progress Vote Hemp and our supporters have made over the years.

In freedom for hemp,

Eric Lineback
Director & Co-Founder
Easy Ways to Support Hemp
Uncle Sam Says, "I Want YOU to Vote Hemp!"


Ruth's Hemp Foods Enlists Uncle Sam to Launch Special Edition Hemp Bar in Support of Vote Hemp's Efforts on Behalf of U.S. Farmers
Ruth's Hemp Foods is proud to introduce a special edition hemp snack bar to promote support of Vote Hemp. Vote Hemp, a non-profit industrial hemp advocacy group, is funding the legal costs for two North Dakota farmers, Dave Monson and Wayne Hauge, in their lawsuit against the U.S. Drug Enforcement Administration (DEA). 100% of all profits over the first three months from the Vote Hemp Bar will go directly to Vote Hemp. Thereafter, 20% of the bar's profits will be donated to Vote Hemp for the entire life of the bar.
Ruth Shamai, president of Ruth's Hemp Foods and a supporter of Vote Hemp's tireless work in the U.S., was a key activist in the cadre composed of leading environmentalists, agriculture experts and entrepreneurs that lobbied successfully for the legalization of industrial hemp production in Canada in the 1990s. "The United States government should get past all the drug association rhetoric and take a clear-eyed look at low-THC industrial hemp for its many valuable assets, including its being a healthy, nutrient-dense food," says Ruth. "And, as a bonus, it is a very low-impact, environmentally-friendly crop."
"I know firsthand what Vote Hemp is trying to accomplish," adds Ruth. "This is how we, as a company, can do something to show our support for Vote Hemp and, by extension, for all the farmers in the U.S. who simply want to be able to lawfully grow low-THC industrial hemp — a crop dating back to 8000 BC that has been of significant importance to many nations, including the United States. It's true: colonial America had mandatory hemp farming; U.S. Presidents Washington and Jefferson both grew hemp; the first U.S. flag was sewn from hemp canvas; and the first two drafts of the U.S. Declaration of Independence were written on hemp paper. I think the launch of our Vote Hemp Bar coincides nicely with the United States' Independence Day. It's time to give U.S. farmers the freedom to choose a crop that, in Canada and elsewhere, has proven to be an environmentally-friendly and economically-viable crop."
"When Ruth said that she wanted to make a Vote Hemp Bar, we were excited," says Eric Steenstra, president of Vote Hemp. "I was even more blown away when I tasted its delicious berry flavor. We want to thank Ruth for having the vision to support U.S. farmers' right to grow hemp. On behalf of our thousands of supporters, we encourage leading natural foods stores to carry the Vote Hemp Bar," adds Steenstra. "This is an easy thing retailers can do to help resume U.S. hemp farming ... and their customers will love it, too."
"Standing Silent Nation" Premiers on PBS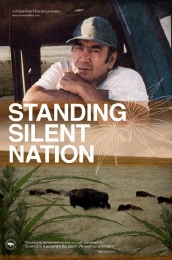 "Standing Silent Nation," a New Documentary Film about the Lakota's Efforts to Grow Industrial Hemp, Premiers on PBS's P.O.V. on Tuesday, July 3

Alex White Plume and his extended Lakota family, or tiospaye, are known on South Dakota's Pine Ridge Reservation for the determination and industriousness with which they have faced the hard economic choices imposed by history and reservation life. Undeterred by poor soil and uncertain weather on their land, the White Plumes planted alfalfa, barley and corn and raised horses and buffalo, all of which brought the family little better than a subsistence life and continued reliance on government subsidies. Still, the family was resolved to achieve economic self-sufficiency, thus preserving the Lakota traditions and bonds that sustain the identity of family and tribe.

After much research, and under Alex's leadership, the family planted industrial hemp, the non-psychoactive relative of marijuana. As Alex discovered, the world is in the midst of a boom market for hemp products. The demand is no less in the United States, even with this anomaly: Hemp products can be sold here, but growing hemp is a felony. Alex didn't aim to challenge the logic of the federal government's drug war; he believed that tribal sovereignty allowed him to plant hemp as surely as it allowed Native Americans to build and run casinos elsewhere. He was wrong.

"Standing Silent Nation" Discussion Guide
P.O.V. offers discussion guides for all of their films. You can download this guide and use it to gain tips on how to develop productive conversations using the film.

"Standing Silent Nation" Lesson Plan: Debate U.S. Government Policy on Hemp
This lesson plan is designed to be used in conjunction with the film. It explores U.S. policies related to hemp, as well as the relationship of the U.S. government to indigenous nations.

The Many Facets of Hemp
Watch an interview with former CIA director James Woolsey and the original trailer from filmmakers Suree Towfighnia and Courtney Hermann to learn more about this versatile crop.
"Standing Silent Nation" Official Web Site
Check out the official Web site to learn more about the film and its makers.
ALPSNACK Continues to Support Hemp Advocacy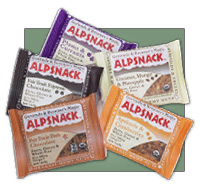 ALPSNACK Has Been Supporting Hemp Advocacy Since 2002

Ruth's Hemp Foods' Vote Hemp Bar is not the first snack bar made from hemp to benefit Vote Hemp. Since 2002, Gertrude and Bronner's Magic ALPSNACK has donated 100% of profits to hemp advocacy.
Through the sale of ALPSNACK, the Bronner family is supporting Vote Hemp and the Hemp Industries Association's (HIA) legal, media, grassroots and lobbying efforts to recommercialize industrial hemp. The original "DEA Taste Test," held at DEA offices around the country in 2001, not only generated media exposure on the hemp issue, but also led ultimately to a partnership between Gertrude Spindler, creator of ALPSNACK, and the Bronner family. All profits to date from this partnership have been used in support of hemp advocacy and the full recommercialization of industrial hemp in the U.S.
Ask for ALPSNACK at your local health food retailer, or order online now.
Try the New Vote Hemp Bar!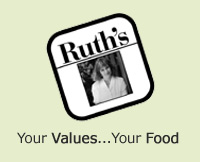 Try the new Vote Hemp Red, White & Blueberry Bar from Ruth's Hemp Foods. All profits over the next three months go to support Vote Hemp.
Order yours today!