Dear Reader,
To date 2007 has certainly been an exciting and eventful year for hemp. We have made good progress on the state level, and things seem to be heating up even earlier than usual on the national level with the 2008 elections on the horizon and fast approaching.

Vote Hemp will be conducting our candidate surveys again and preparing our Voter Guide for you to consider when choosing our country's next leaders. Stay tuned for more on that later.

In the meantime, please consider joining the Heat Is On campaign to make global warming a presidential priority and pressure the presidential candidates to nail down their support for industrial hemp, a carbon sink that can trap greenhouse gases in the buildings constructed out of it. (Click here for more information on carbon-negative hemp construction.)

So far, we know that Sen. Barak Obama voted for industrial hemp in the Illinois legislature, Reps. Dennis Kucinich and Ron Paul are sponsors of federal hemp legislation (H.R. 1009), and former Sen. John Edwards and current New Mexico Gov. Bill Richardson support industrial hemp research.

Where do the other candidates stand? We'll certainly find out soon enough, and our sense is that hemp will garner more support than it ever has before.

Thanks for your continued interest, involvement and support!
Sincerely,

Eric Steenstra
President
Legislative Update
Hemp Bills Make Progress in 11 States

This year, eleven states have looked at whether farmers should have the right to grow industrial hemp, a profitable and sustainable crop that can be used for food, clothing, paper, body care, bio-fuel and even auto parts. This is the greatest number of states to take action on hemp since 2001 when a record sixteen state legislatures tackled the issue.
Of the eleven states, two have passed hemp bills (New Mexico and North Dakota), two have rejected hemp bills (Idaho and New Hampshire), two are on track to pass hemp bills (California and Wisconsin), and five have hemp bills that will be taken up again in 2008 (Hawaii, Minnesota, Oregon, South Carolina and Vermont).
Greatest Victories So Far in 2007

The greatest hemp victories of the 2007 legislative season so far have been South Carolina becoming the 28th state to introduce hemp legislation, New Mexico becoming the 15th state to pass hemp legislation, the addition of another Republican co-author, Assemblyman Anthony Adams, to California's hemp bill, and North Dakota's decision to license farmers to grow industrial hemp with or without DEA approval.
Hemp Lawsuit in North Dakota

North Dakota's action paves the way for farmers to assert their right to farm industrial hemp without federal interference. The Vote Hemp legal team is currently working with North Dakota farmers and state officials to put together a viable lawsuit.

Please support our efforts by making a contribution today to our Hemp Farmer Legal Support Fund.
Through the North Dakota lawsuit and other legal and legislative actions, we hope to win the right to farm industrial hemp without federal interference. Then, state by state, as markets for industrial hemp grow, we can gradually restore the crop to its rightful place in the U.S. agricultural economy.
Congress Should Vote Hemp in the Farm Bill

The shortest path to nationwide industrial hemp farming is to get Congress to remove the confusion and related barriers that exist at the federal level. Congressman and Republican presidential candidate Ron Paul broke the ice by introducing H.R. 1009, the Industrial Hemp Farming Act of 2007.

Unfortunately the realilty is that stand-alone bills like H.R. 1009 rarely succeed unless they are incorporated into larger "must-pass" bills. The obvious choice for industrial hemp is the 2007 Farm Bill, legislation that will provide hundreds of billions of dollars in support to farmers and set the priorities for U.S. agriculture over the next five years.

The Farm Bill Should Support Hemp Research
At Farm Bill hearings earlier this month before the Senate Agriculture Committee, it was noted that industrial hemp could be a feedstock for the production of bio-based nanocomposite materials that could substitute for fiberglass and petroleum-based composites. Industrial hemp should be included in the research on this technology that is currently being conducted with Farm Bill funding under the USDA Cooperative State Research, Education and Extension Service.

The Farm Bill Should Encourage Hemp Fuel
Industrial hemp meets the definition of a "bioenergy crop" under S. 1403, the Farm-to-Fuel Investment Act of 2007, a Farm Bill Energy Title marker bill introduced earlier this month by Senators Klobuchar (D-MN), Harkin (D-IA), Conrad (D-ND) and Durbin (D-IL). The production of industrial hemp, as "an annual plant that can be used as feedstock for bioenergy production and is grown in a resource-conserving crop rotation," should be supported by the $350 million in resources the act would provide.

The Farm Bill Should Recognize Hemp Farming as Conservation
Converting working land to sustainable industrial hemp production should qualify farmers for the Conservation Security Program, a voluntary green-payments program that offers financial rewards to farmers who are able to control erosion and fertilizer run-off, reduce pesticide use, protect wildlife habitats and conserve energy and water.

Environmentally-friendly industrial hemp production is a shining example of the sustainable farming and renewable energy practices the Farm Bill could encourage in U.S. agriculture.

So, why doesn't the Farm Bill include a provision on industrial hemp? Please write your Representative and Senators urging them to support the inclusion of industrial hemp in the Conservation and Energy Titles of the 2007 Farm Bill.
Current Action Alerts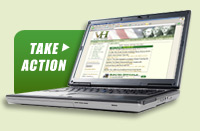 Nationwide:
Click here to send a letter urging your U.S. Representative to co-sponsor H.R. 1009, the "Industrial Hemp Farming Act of 2007."

Nationwide:
Click here to send a letter to your Senators and U.S. Representative urging them to advocate for the inclusion of industrial hemp in the 2007 Farm Bill.
Take action now...