If you live in one of the states below, or you know people who do, please find out more about how you can take action and make a difference today.
---
Please click here to check to see if there are any action alerts to write or call in support of state hemp legislation in your state.
Click here to make a much needed donation to support our lobbying efforts.
Please sign up for the Hemp News Update to keep up on the latest hemp news and the Vote Hemp Report newsletter and state Action Alerts.
---
For an overview of the state hemp bills and resolutions introduced since 1995 please see our State Industrial Hemp Legislation page.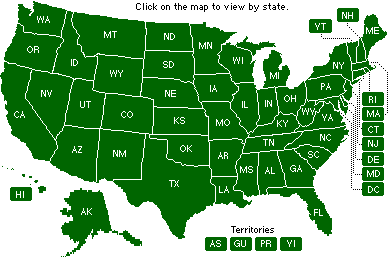 ---
If you have any suggestions concerning information posted here, or something to add, please contact us.
If you would like to get involved, please see our Volunteer page.
To learn more about state legislatures please see the Wikipedia List of U.S. state legislatures page.
Another good resource is Stateside Associates' Session Calendar 2013 page.