Dear Reader,
We are less than two months away from the 3rd Annual
Hemp History Week
, which will be held across the U.S. during the week of June 4-10. If you are interested in holding an event in your city or town, now is the time to submit your
event application
. Make sure to register your event by this Sunday (April 22nd) to receive
Hemp History Week
campaign materials and qualify for samples from our
sponsors
.
This year
Hemp History Week
is calling on U.S. Senators to introduce a companion bill to H.R. 1831, Industrial Hemp Farming Act, and let American farmers once again grow hemp. We will be sending out an action alert during hemp
Hemp History Week
with an easy way for you to take action and receive coupons for discounts on your favorite hemp products.
We continue to make a real difference because of the donations that you make to the cause and the work that many volunteers do to help make this a better world to live in. Please consider
supporting Vote Hemp
today. Thanks for all that you do!
Best Regards,
Tom Murphy
Hemp News Update Editor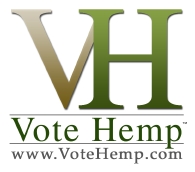 Hemp Shorts:
Hemp Can Save the World - Nutiva [ELEVATE Solution Series]
Nutiva, ELEVATE, The Luminaries, Aishah and Clayton Joseph Scott have teamed up for part 2 of ELEVATE's Solution Series. This series is intended to mix music, information, and education to bring awareness to globally significant issues and their solutions. Nutiva has been helping better the planet through the distribution of high quality sustainable products out to the world. This video was made to show all the benefits of hemp and how it could help our land, our economy, and our human family. It's time to seed the future with hemp! (Production Team for 'Hemp Can Save the World' included Will Bystrov, Felipe Soares, JQuest Ionz, Mikki Willis and John Roulac). Please
click here
to view the video on Youtube, which has nearly 30,000 views!
Hemp Oil Canada Attains Food Safety and Quality Program Accreditation
Hemp Oil Canada Inc. (HOCI), Canada's largest bulk wholesale supplier and private label copacker of hemp food products and ingredients, has successfully attained FSSC 22000:2011 accreditation for its Food Safety and Quality Program on January 5, 2012.

HOCI is the first hemp food processing facility in the world to achieve this level of food safety and quality accreditation. FSSC 22000 (Food Safety System Certification) is a globally recognized food safety and quality standard under the NSF - Global Food Safety Initiative.


The Buzz About Hemp at Expo West
By Ron Alcalay
hemperdasher, vitalhemp.com
March 24, 2012

OK, so it's not just the hemp building materials and hemp car applications that are exciting people about the real benefits of industrial hemp. The people and companies at the Natural Products Expo love hemp more than ever. Of course, some countries and companies (Canada, Nutiva) have long been vital players in the future of the most-useful (and profitable) agricultural crop.

So what's different this year? While vital hemp held down the root of the hall with our hemp clothing and accessories booth at the far end, one didn't have to go far to find hemp thriving in other places.


Pass The Hemp Vodka This 4/20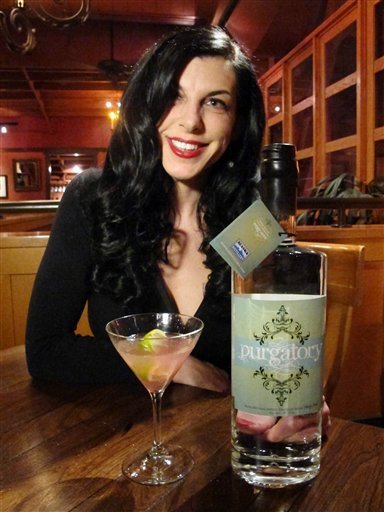 By Mark Thiessen
Associated Press
April 20, 2012
WASILLA, Alaska -- During at least one 420 celebration in Alaska on Friday, you'll be invited to pour yourself a drink instead of lighting up.

In the counterculture world, "420" is the code for cannabis consumption, and April 20 - or 4/20 - is the holy day.


The Undiluted Genius of Dr. Bronner's

David Bronner, left, runs the company with his mother, Trudy, and brother, Michael.
By Tom Foster


Inc. Magazine


April 3, 2012

There's a common narrative that unfolds the first time you buy Dr. Bronner's Magic Soap. It starts in the store, where the bottles, with their brightly colored, text-heavy labels, line up like cure-alls from some deranged medicine man. You pick one up. Later, in the shower, there comes a curious tingling sensation after you've lathered up your nether regions. That's when you reach for the bottle again to give it a closer read.

There are quotes from Mao, Jesus, Hillel, Einstein, and George Washington, among others. There's something called the Moral ABC, which appears to be a philosophy for uniting all humans on Spaceship Earth. There's a lot of religious ranting, a liberal dose of exclamation points, and instructions for cleansing your "mind-body-soul-spirit instantly."
Support Vote Hemp

Social Networking