Dear Reader,
Hemp History Week
is coming up in less than two months now. There are may things that you can do to get involved. This month's
newsletter feature
is about ways that
Hemp History Week
can encourage you and others to take action, help make a difference and renew hemp's rightful place in American agriculture. Over the next few weeks there will be news stories on hemp related to
Hemp History Week
in print, radio and on TV. Please remember to check in on our Facebook pages to keep up to date on all of the hemp news.
There are a couple of good stories on hemp houses in this issue. Prince Charles is making news with his house and on this side of the pond
Hemp Technologies
has started work on their third house in western North Carolina. Hemp hurds used in building materials has great potential and once hemp farming and processing is under way again int eh U.S. we can make great strides in sequestering carbon to help save the planet for future generations.
Please make a
contribution
to Vote Hemp today to help us continue fixing the situation here in the U.S.
We need and truly appreciate your support!
Best Regards,
Tom Murphy
Hemp News Update Editor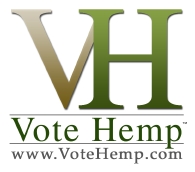 Hemp Shorts:
House That Charles Built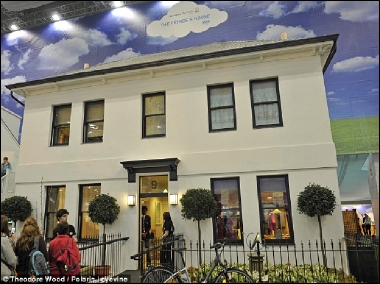 Step inside the Prince of Wales's hemp-insulated eco-home where even the furniture is recycled
Daily Mail
March 12, 2011

The decor may be a little bit too trendy for a prince, and there are no coats of arms or great works of art on the walls.

But there is one giveaway that the designer of this up-to-the-minute hemp-insulated eco-house comes from the highest family in the land - a picture of mum on the wall.

Prince Charles has unveiled his Prince's House, a vision for modern living that comes complete with a portrait of a monarch under the name Regina - latin for Queen - at the Ideal Home Show in London.

Ron Paul: Hemp for Victory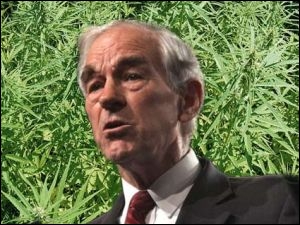 By Josh Harkinson
Mother Jones
March 10, 2011

Though the recession triggered the current budget stalemate in Congress, its roots can be traced back to Rep. Ron Paul of Texas and his quixotic bid for the 2008 Republican presidential nomination. While his campaign didn't win a single primary, the Ron Paul Revolution minted a new generation of libertarian activists and his supporters helped lay some of the organizational and ideological groundwork for the tea party movement that swept in a raft of small-government legislators last fall, including Paul's son, Republican Senator Rand Paul of Kentucky.


HIA Featured Member - The Merry Hempsters
The Merry Hempsters
are dedicated to promoting the extraordinary benefits of Hemp Seed Oil (
Cannabis sativa
) through the production of uniquely effective and environmentally friendly vegan and organic hemp skin care products. We use only the finest quality natural ingredients in combination with cutting edge eco-friendly packaging. Core concepts of our mission are to produce effective hemp lip balms, salves & rubs, in concert with the environmental sustainability of our ingredients and packaging.
We strive to be responsible for the entire life span of all of our products from start to finish. Environmental sustainability, from the creation of the lip balm tubing we use (including all who take part in its creation) to the disposal of that tubing, is of utmost concern. We have been searching for a biodegradable form of plastic, so that one day a disposed tube could itself grow the resins it was made from. We use only tree- free paper produced from hemp stock, soy based inks, and post-consumer recycled content in our correspondence and packaging. Hopefully, we will soon be able to replace the 100% post-consumer recycled paperboard stock and use only tree- free hemp stock for future packaging.
All of our products feature Canadian Certified Organic Hemp Seed Oil as a primary base. Our lip balms, salves & rubs are all unique in their healing properties and intended use. Anyone interested in regaining or maintaining health through natural products has probably heard about the benefits of hemp and if you haven't then we would like to share that information with you. Because of the genuine benefits of hemp seed oil and a growing awareness of the importance of sustainability, we have an established presence in the U.S & Canadian marketplace. We have been in business since 1994. Each year we show an increase in market exposure, not just because hemp has good marketing appeal, but because it really works! Hemp is nutritious, sustainable & versatile. Its truly good for the body, mind and soul. For more details on hemp, visit our Hemp Info section.
[If you are a member of the HIA and would like to have your company featured here, please submit a small selection of graphics and a profile of no more than a few paragraphs to tom@thehia.org, or call 207-542-4998 for more information. Space is limited and is first-come, first-serve. Your member profile will be seen in

The HIA Member Newsletter

, as well as here in The Hemp News Update which is read by thousands of subscribers.]
Hemp History Week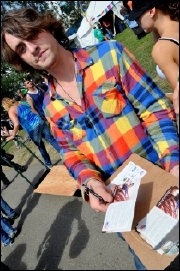 There is a lot that you can do to help with Hemp History Week. Research your local hemp history by visiting your library, historical society and newspapers' online news archives to see when hemp was grown and/or processed in your state. Then share what you have learned with us and your friends. Spreading the word about the need to resume hemp farming in the U.S. will help build awareness around the issues. Please take action!


Support Vote Hemp

Social Networking