Dear Reader,
Even though
Hemp History Week
is over, hemp continues to stay in the news. One of the ways that we continue to bring the good news about hemp to everyone is on the
Vote Hemp Facebook page
. We have been working on increasing our number of fans over the past two weeks and we now have over 7,600 fans. Thanks for all the references everyone! We have nearly 750 fans on the
HIA Facebook page
and we have 1,200 fans on the
Hemp History Week page
. That reminds me, we are going to be holding
Hemp History Week
again next year, so now is the time to be doing your research and planning for events!
It never ceases to amaze me how many emails our supporters send to Washington, DC asking for hemp to be grown again in the U.S. If you have not written lately, or have not received a reply from your representatives, now is the time to
write again
.
If you are good at composing letters of your own, we encourage you to write letters to the editor. Here are two good letters to emulate:
Let's Return Hemp to American Soil
by Emmeline Cardozo and
Approve Hemp Growing
by John Vitko. We make it easy to write to local and national media. Just
click here
to use our handy media guide, find the outlet you want, compose a letter and send it.
Of course we always need funding, so please make a
contribution
to Vote Hemp today to help us continue fixing the situation here in the U.S.
We need and truly appreciate your support!
Best Regards,
Tom Murphy
Hemp News Update Editor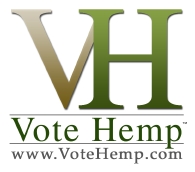 Legalize It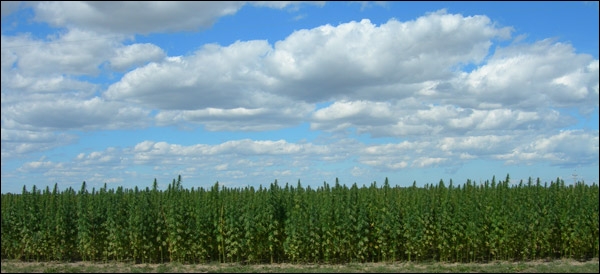 Oregon's ailing economy needs a boost. How about hemp?
By James Pitkin
Willamette Week Newspaper
June 16, 2010

Rick Rutherford is struggling to make ends meet.

The 43-year-old lives in Northeast Portland but makes most of his income--up to $10,000 in a good year--from his share of farming wheat on 150 acres his family owns near The Dalles.

"You get by," says Rutherford, who has a coonhound named Rooster and a shepherd-Doberman mix named Ava, but no kids.

He's convinced he could work his way out of this recession if it weren't for the federal government. Specifically, the Drug Enforcement Administration.

How come? Rutherford wants to raise hemp, a plant with a PR problem.

Hemp Shorts:
George Washington Grew Hemp at Mt. Vernon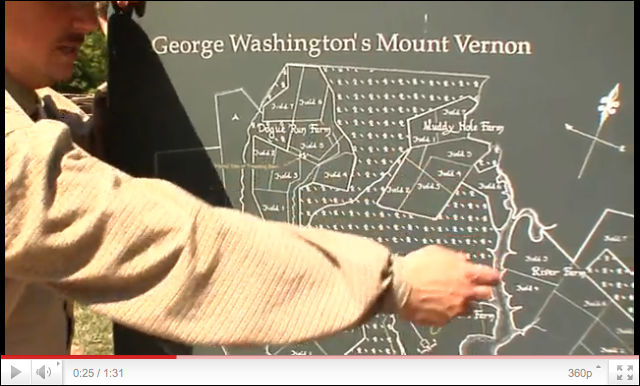 A group of hemp farming supporters visited Mount Vernon during Hemp History Week, May 17 - 23, 2010, and were taken on an educational tour exploring George Washington's farming and use of industrial hemp. Tour guides show the areas where hemp was grown at Mount Vernon as well as how George Washington used hemp for textiles, fish nets and other purposes. More info at Hemp History Week:
HempHistoryWeek.com
HIA Featured Member - Ultra Oil for Pets
In 1995, my friend Damien and I went down to Puerto Vallarta, Mexico with a big dream to start farming hemp south of the border. Ya, I know that is a big dream. We were inspired by the recent events in Canada where Joe Strobel had recently set forth on a new frontier of growing hemp in Canada. The stars seemed to be aligned, and we even arranged through Damien's mom to meet up with Marc Emery who just happened to be vacationing down there at the time. Yet, it was not to be. We would never have thought that in 2010 we would own a company making one of the best omega supplements for pets on the market. However, that is exactly what our company Ultra Oil does. It probably won't surprise most HIA members that everyday we get converts from fish oil and other sources of omegas, that say, "I can't believe how great this stuff works." It not only promotes a healthy skin & coat, it relieves some of the nastiest skin irritations that are out there. Many people who have had no luck with the harmful chemicals and steroids that Vets typically prescribe, come back thanking us for relieving their pet's chronic skin conditions.
I want to ask everyone's help as we take our company to the next level. Of course we appreciate it when you pick our product up at your local pet store, but we would like to make a special plea to have HIA members suggest to their local pet store owner that they carry Ultra Oil for Pets. It makes a great alternative to fish oils that are typically sold, not only because it outperforms them but because it doesn't have the nasty smell, or the mercury concerns of fish oil. Particularly for those members living in southern California, all the way east to Las Vegas, NV; we just got picked up by a huge distributor that sells to virtually every pet store in this area. The distributor is called Newco, and they are currently running a special where your local pet store can buy one bottle get one free. Please let your local retailer know about this special that will be going on for the next 5 months or more, and also be sure to tell them what I great hemp-based product this is. Together we can keep growing the hemp industry and showing people first hand what an amazing plant this is. Check out our Web site at
UltraOilforPets.com
. Thank you for your help; and keep dreaming BIG.
Tony Klabunde - Ultra Oil
[If you are a member of the HIA and would like to have your company featured here, please submit a small selection of graphics and a profile of no more than a few paragraphs to
tom@thehia.org
, or call 207-542-4998 for more information. Space is limited and is first-come, first-serve. Your member profile will be seen in
The HIA Member Newsletter
, as well as here in
The Hemp News Update
which is read by thousands of subscribers.]
Rope and Dope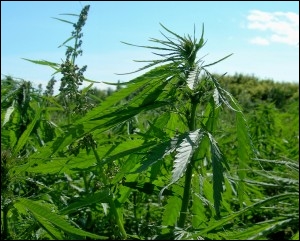 By Jessica Vanegeren
The Capital Times
March 17, 2010

On a recent day, the grandson of "America's Hemp King" relaxed poolside while reminiscing about his family's "sordid" history in Wisconsin's once-booming hemp industry.

"I get chuckles and sly smiles until I clarify what I'm talking about," says Dennis Rens, 70, in a phone conversation from his winter home in Fort Myers, Fla. Rens' grandfather, Matt Rens, was the state's largest hemp producer and owner of the state's largest hemp processing mill during the crop's heyday from 1914 to the 1950s. "In casual conversations, most people associate hemp with marijuana. Back when my grandfather had the mill, hemp was a crop, not something people talked about smoking."



Support Vote Hemp

Social Networking