Dear Reader,
I have been on the Vote Hemp board of directors for six years now. I found the "Welcome to the Board" email as I was doing research in my archives earlier this week. Then, as now, I collect hemp news stories to pass along to people who are interested. I never dreamed that the list would grow from a couple of dozen to the many thousands that receive my work today. I also never dreamed that people would seriously work on GE/GMO hemp with no THC and visual identification markers in it.
I am going to come out very strongly against attempts to create GE/GMO varieties of
Cannabis
to overcome law enforcement objections to hemp farming or for any other reason. I have seen first-hand their irrational, emotion-based opposition to hemp farming bills while presenting testimony to legislative committees on the state level here in the U.S. The best example of the was displayed by a Major in the New Hampshire State Police at the hearing for HB 399 in the New Hampshire House Environment and Agriculture Committee earlier this year. When the Major was asked if he would change his position on the legalization of hemp farming if DEA changed theirs, he replied no, he would not.
Trying to change laws on farming hemp by taking out the THC and putting in identification markers using GE/GMO techniques is futile. Even if bills are proposed and varieties developed law enforcement will still say no because they say it has always been their position to oppose these bills and always will be and consumers will also say no - with their wallets and more - to the products that come from these Frankenhemp plants, which will also cross pollinate with other plants and forever contaminate the
Cannabis
gene pool. I know that this is something that the hemp industry will come together over and fight against.
We need your help to continue our work.
Please make a
contribution
to Vote Hemp today to help us continue fixing the situation here in the U.S.
We need and truly appreciate your support!
Best Regards,
Tom Murphy
Hemp News Update Editor
HIA Hemp Pavilion @ the DC Green Festival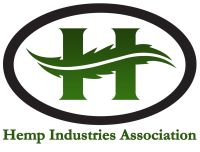 The HIA Hemp Pavilion at the DC Green Festival is brought to you by the Hemp Industries Association, a non-profit trade group representing hemp companies, researchers and supporters. Since 1992, the HIA has been dedicated to education, industry development, and the accelerated expansion of hemp world market supply and demand.
Please come see hemp foods, hemp bodycare, fashion show, speakers, hemp clothing, cooking demonstrations and a hemp car. Be sure to check out the stage at booth 1211.
Click here
for the exhibitor directory,
click here
for the schedule of speakers, and
click here
to get more information on the Green Festival in Washington, DC and download an event guide.
October 10-11, 2009
Saturday 10AM - 7PM
Sunday 11AM - 6PM
Washington Convention Center
801 Mount Vernon Place, NW
Washington, DC 20001
RSVP on our
Facebook event listing
.
Weeding out Marijuana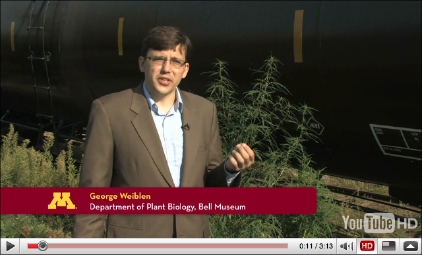 Researchers close in on engineering recognizable, drug-free
Cannabis
plant.
In a first step toward engineering a drug-free
Cannabis
plant for hemp fiber and oil, University of Minnesota researchers have identified genes producing tetrahydrocannabinol (THC), the psychoactive substance in marijuana. Studying the genes could also lead to new and better drugs for pain, nausea and other conditions.
The finding is published in the
September issue of the Journal of Experimental Botany
. Lead author is David Marks, a professor of plant biology in the College of Biological Sciences.
Hemp Shorts: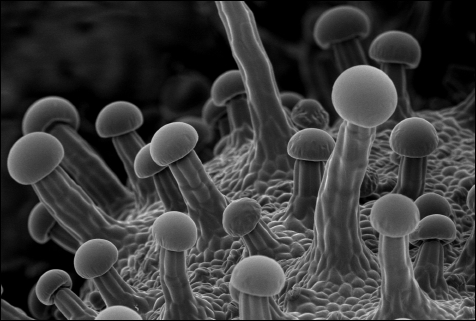 Cannabis
trichomes
Wide Angle: Engineering Law-Friendly Hemp
Plant biology professors at the University of Minnesota have identified which genes in
Cannabis
produce THC. I highly doubt that the hemp industry will sit on their hands about the development of GE/GMO varieties of hemp.
Dangerous Hemp
The editorial board of
The Minnesota Daily
argues that the "University research demonstrates the irrationality of U.S. pot policy."
Jobs Watch: Hemp for the Masses
Oregon Business
has the story on the Meriwether Group, an investment firm which owns Living Harvest and Naturally Advanced Technologies.
Cabinet Approves Hemp Farming
The
Bangkok Post
reports that the plans by Thailand's National Economic and Social Development Board to promote growing of hemp have a green light. If only the U.S. could be enlightened as well.
Police Slash Research Hemp Instead of Pot
Police announce the discovery of 47,000 cannabis plants, estimated by their experts to be worth $6.45 million as drugs, mow down half the plants, then have their homework done for them.
Green Fashion: 10 Chic Ways for Women to Wear Hemp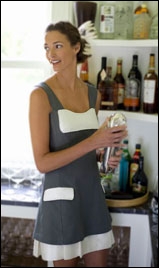 By Blythe Copeland


TreeHugger


September 17, 2009

Don't mistake the ugly, coarse, scratchy hemp of the hippie era with the hemp of today: From catwalks to the office, this once-fringe fabric made of rapidly renewable material is geared for world domination. And it can be found in just about everything, be it a wedding gown, cocktail dress, flirty summer frock, or fabulous pair of shoes. Check out these high fashion items.

[More...]