Dear Reader,
This is a special edition of The Hemp News Update that we are sending to all of our subscribers. If you do not normally receive this newsletter and would like to subscribe, please click the "Update Profile/Email Address" link at the very bottom of this email in the footer and make sure "Hemp News Update" is selected, otherwise you will continue to receive just the mailings that you signed up for.
I have been working on the industrial hemp issue for over eight years now. In this line of work, constantly fighting an uphill battle, one can easily start to feel burned out. So, to counter that tendency, I have started reading Hillary Rettig's book The Lifelong Activist: How to Change the World Without Losing Your Way and have found it to be very useful. I strongly recommend that you read it.
An especially useful thing to do to clarify your thoughts is to write a letter to the editor, like Vote Hemp supporter Don Peterson does on a regular basis. Don's most recent work "A Viable, Alternative Bio-Fuel is Rarely Mentioned" can be read below.
Education on all levels, from producers and consumers to legislators and voters, continues to be the key to all of this, but it is surprisingly time-consuming and expensive. Ignorance and misinformation are more expensive still, so it really is worth the investment for all of us.
If you have the ability, please make a contribution to Vote Hemp today to help us continue our important work. Prospective North Dakota hemp farmers Dave Monson and Wayne Hauge are still pursuing their legal case against the DEA, which is being funded in part by Vote Hemp and our supporters like you. You can make a contribution to our Hemp Farmer Licensing and Legal Support Fund to help them out.
There are still plenty of things to do if you cannot afford to make a cash or in-kind donation. For example, you can register to vote and also write your Representative in Congress asking him or her to co-sponsor HR 1009, the Industrial Hemp Farming Act of 2007, which is currently stalled in committee. If you receive a reply, please remember to send us a copy. Click here for more ideas and take action today.
We need and truly appreciate your support!
Best Regards,
Tom Murphy
Hemp News Update Editor
Hemp News Update Stories
Hemp Shorts: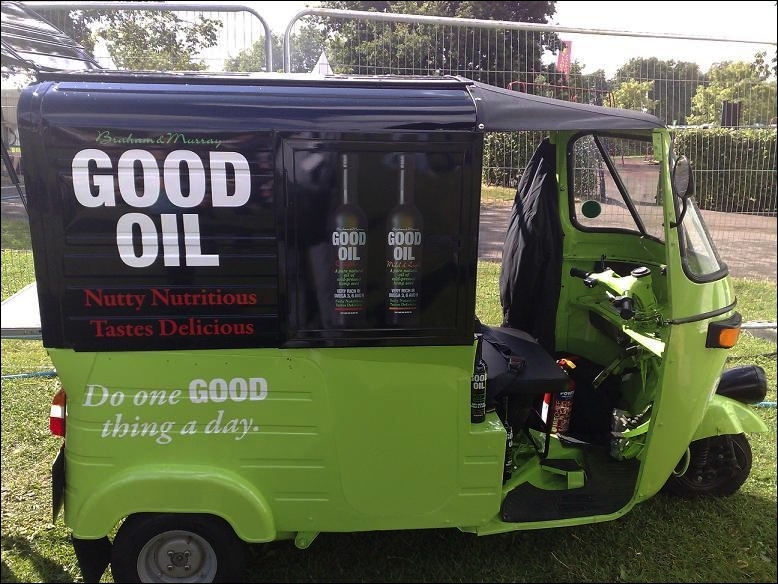 The Good Oil Tuk Tuk
Want to Win a Hamper Full of Good Oil Products?
Good Oil, the British company that makes cooking products out of hemp seed grown on a farm in Devon, is giving away hampers of food throughout August. They will be taking their Tuk Tuk on a trip around London, spreading the word about the wonders of hemp oil.
Opinion Line
A reader writes to The Wichita Eagle that "U.S. farmers could produce oil at the pump for half the price if they were allowed to do so. Please tell your legislators you'd like the farmers to grow industrial hemp."
Gabrielle Reece Has Fat Days
The Miami Herald reports that professional volleyball player and model Gabrielle Reece preps for a workout by drinking protein smoothies in the morning that are made with hemp milk. Now that's good nutrition.
Ben Franklin Was More than Kites
It turns out that the line used in the legendary kite experiment was made of hemp.
A Viable, Alternative Bio-Fuel is Rarely Mentioned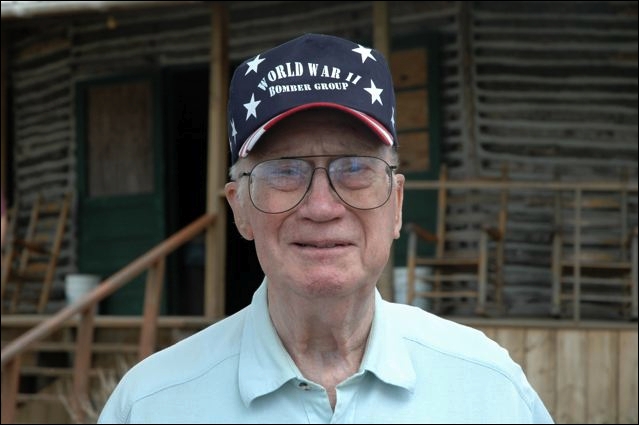 Vote Hemp Supporter Don Peterson.
By Don Peterson
The Tennessean
August 6, 2008
To the Editor:
Isn't it strange that with all the talk over bio-fuels and ethanol, the word hemp never seems to be mentioned? Here is a plant with thousands of years of history that produces over 25,000 different products, including bio-fuel and ethanol. It is also good for the soil. It has very deep roots that would regenerate the topsoil. In New Guinea, topsoil is measured by the foot, while here it is in inches. Too precious to be lost.
Hemp has a miniscule amount of THC, which is in marijuana. However, a "joint" of hemp would have to be as big as a telephone pole to equal that in a cigarette-sized "joint" of marijuana. My, oh my. This reminds me of my cousin Dick and I behind my great uncle Ole's barn trying to smoke corn silk.
Hemp: New Brunswick's Crop of the 21st Century

By Stephanie Kelley
Telegraph-Journal
August 8, 2008
New Brunswick can become a model for the 21st century, create a vast array of jobs in many sectors, and retain westward fleeing job-seekers by fully embracing hemp farming. Not only could hemp production keep workers in the province, it could also attract new industry and immigrants into the province.
Hemp is truly one of nature's gifts to mankind, but no member of the plant kingdom has ever been so willfully and stubbornly misunderstood. It is generally assumed that hemp became collateral damage in the United States' so-called "War on Drugs."
There is compelling evidence, however, that hemp was actually the primary target of the whole "Reefer Madness" hysteria. A number of major U.S. corporations, lumber and pulp barons, and chemical companies stood to lose lucrative market share because the hemp plant is so useful and versatile. Hemp provides the raw material for bio-fuel, paper, and plastic alternatives, among its many uses. It is time to understand what we have lost, and will continue to lose, if we don't realize the infinite benefits of hemp production.
HIA Featured Member - Living Harvest

Heather Howitt and Christina Volgyesi of Living Harvest.
On a visit to a health food store in Vancouver in 2002, Christina Volgyesi and husband Les stumbled upon a protein powder made from hemp seeds produced by a small Canadian company called Ancient Harvest, founded by hemp foods pioneer Charles Holmes. As an active, nutrition-conscious family, Christina and Les took an immediate interest in the product, as well as the company behind it and the bigger hemp foods category. Within a year, Ancient Harvest became Living Harvest, and Les and Christina had taken on not only a company, but a commitment to establishing hemp as a legitimate, healthy source of nourishment in the United States and Canada.
Christina immediately recognized that building the Living Harvest brand would require a multi-faceted campaign — from grassroots consumer hemp education and advocacy, to extensive product development, to the savvy design of eye-catching packaging. The company has worked in close partnership with the most respected organic farmers, hemp experts, chefs and nutritionists to become purveyors of innovative, high-performance and great-tasting hemp food products.
Living Harvest Hemp Oil and Hemp Nuts were introduced to U.S. consumers in 2003. The Hemp Oil was quickly recognized as a superior choice to competing oils, easily enjoyed as a salad dressing, marinade or even added to smoothies for a nutritional boost. The Hemp Nuts could be enjoyed as a delicious addition to salads, yogurts, cereals and even cookies.
2005 marked the company's re-branding of all packaging and an extension of the popular 100% Organic Hemp Protein Powder to include Chocolate Chili and Vanilla Spice Protein Blends. Before long, Living Harvest's line of great-tasting hemp products had become a favorite choice for families, athletes and health-conscious consumers.
But it was the introduction of Hempmilk as a breakthrough alternative dairy beverage that catapulted Living Harvest products from the supplement aisle to the mainstream grocery aisle. While Volgyesi had experimented with making Hempmilk at home, it was a conversation with Oregon Chai founder and natural foods industry expert Heather Howitt, a recent investor in the company, that brought Living Harvest to the decision to produce Hempmilk commercially.
As the company's best-selling product since January of 2007, Living Harvest Hempmilk has attracted consumers of all kinds in droves and has garnered accolades among top gourmands and critics. Hempmilk was named one of the year's "hottest foods" by top-rated morning program "The TODAY Show" and has won awards from a variety of publications including Gourmet Retailer's Taste Test Award in April of 2007. Hempmilk is a product that can be used just like dairy milk; consumers across the U.S. are enjoying Hempmilk's versatility and creamy, nutty taste — whether chilled in a glass, blended into a smoothie, baked into a muffin, or even steamed into a Hempuccino™.
One year after launching, Living Harvest Hempmilk is the fastest-growing non-dairy beverage in the shelf-stable category, with 555% annual growth. Recent movement into the extensive network of Kroger stores will provide Living Harvest with the opportunity to expand its consumer base and reach a more mainstream shopper.
Following its successful introduction to the U.S., Hempmilk was launched in Canada where it is sold under the name Hempure. The fall of 2007 also marked the initiation of the Living Harvest food service campaign, which set out to offer consumers the Hempuccino™, a delicious and healthier twist on the popular coffee-based drink.
Most recently, Living Harvest welcomed natural foods industry veteran Hans Fastre to the team to serve as the company's Chief Executive Officer, and the newly-expanded team looks forward to the continued growth of the Living Harvest family of products.
[If you are a member of the HIA and would like to have your company featured here, please submit a small selection of graphics and a profile of no more than a few paragraphs to tom@thehia.org, or call 207-542-4998 for more information. Space is limited and is first-come, first-serve. Your member profile will be seen in The HIA Member Newsletter, as well as here in The Hemp News Update which is read by thousands of subscribers.]
Consuming Cannabis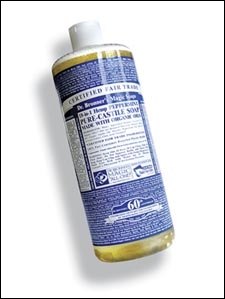 By Yusef Najafi and Todd Franson
Metro Weekly
August 7, 2008
Mary Jane's quasi-legal cousin, industrial hemp, has a million uses. It's also environmentally favorable. According to the San Francisco-based Hemp Industries Association (HIA), hemp requires no pesticides, produces oxygen and can be used to create eco-friendly alternatives to toxic petrochemical products, such as plastic.
A Slippery Soap
Dr. Bronner's Magic Pure Castile Classic Soaps, available as bars or liquid soap, mix organic, extra-virgin oils of coconut, olive, jojoba and hemp to give you a clean, yet gentle, wash. The all-purpose biodegradable and vegetarian liquid soaps sport a wide variety of scents, from rose to citrus to the popular peppermint. Each scent promises to leave a "velvety-lather" on your skin. $14.49 for a 32oz. bottle. Available at Capitol Hemp, 1802 Adams Mill Road NW, in Adams Morgan. Call 202-332-8191 or visit their Web site.
[More...]
Join the HIA!