Dear Reader,
Welcome to the third issue of this year's The Vote Hemp Weekly News Update! Today, we are happy to introduce our updated News Coverage page at the Vote Hemp Web site. If you can't get enough hemp news, please check it out, bookmark it and visit often.
North Dakota continues to be the leader in domestic hemp farming news. State legislator and farmer David Monson has turned in his application and is waiting for his background check to be completed Ñ then his state hemp farming license will be issued. We will keep you updated on the progress of his DEA permit after he applies for it. Our feature story this week has a nice update and good profile of Representative Monson. I was privileged to meet him and Agriculture Commissioner Roger Johnson last June at the hearing for the proposed North Dakota hemp farming rules.
North Dakota is a beautiful place, and if you get the chance be sure to take the tour of the North Dakota State Capitol Building. Agriculture in North Dakota is a $3 billion per year industry. The Bismarck Tribune and the Bismarck Farm & Ranch Guide regularly have agriculture stories, and the Farm & Ranch Guide currently has two stories on hemp on the front page of their Web site: "Proposed Legislation Licenses Industrial Hemp Processors" and last week's "Canadian Farmer Says 'Industrial Hemp Most Profitable Crop' He Grows."
Legislation continues to be introduced on the state level. A hemp study bill has been introduced in South Carolina, and a hemp resolution will be introduced in Idaho. Many of the tired, old arguments will be put up by opponents, and we need your help to get these essential bills passed.
Please make a contribution to Vote Hemp today to help us continue fixing the situation here in the U.S.
We need and truly appreciate your support!
Best Regards,
Tom Murphy
Weekly News Update Editor
Weekly News Update Stories
Proposed Legislation Licenses Industrial Hemp Processors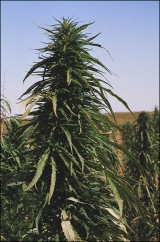 By Sue Roesler
Bismarck Farm & Ranch Guide
January 23, 2007
BISMARCK, ND Ñ Oilseed processors in North Dakota may be able to crush industrial hemp seeds and manufacture the oil if the state Legislature passes proposed Senate Bill 2099.
North Dakota Agriculture Commissioner Roger Johnson testified before the Legislature Jan. 4 that he has been approached by processors who are considering crushing the seed for oil if hemp farming is approved in North Dakota.
Johnson said the facilities are already in place at seed crushing plants to crush the hemp seed. The hemp seed oil is as valued for health reasons as canola and sunflower seed oil is.
Lawmaker Hopes Third Time's the Charm for Hemp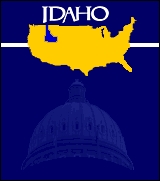 By Alicia P.Q. Wittmeyer (AP)
Bismarck Tribune
January 29, 2007
BOISE, Idaho Ñ State Rep. Tom Trail is stoked about industrial hemp. But other lawmakers keep killing his buzz about turning the plant Ñ a cousin of marijuana Ñ into an agricultural commodity.
Trail, a Republican from Moscow, is preparing to ask state lawmakers Ñ for the third time in eight years Ñ to support a resolution that would ask the U.S. Congress to legalize hemp as a farm crop. His proposal was killed in committee in 2000, and died on the House floor in 2003.
But the moderate conservative has high hopes: This year, his proposal comes on the heels of newly issued rules in North Dakota that regulate hemp farming in that state.
Ask Eartha: A Grown-Up Conversation About Hemp

By Eartha Steward
Summit Daily News
January 24, 2007
Hemp is an environmentally friendly, sturdy and durable plant with an interesting history. But before getting into the history, I'd like to clear things up because when people hear hemp, they automatically think marijuana. Comparing hemp to marijuana is like telling Grandma Steward that the beautiful ornamental poppies in her yard could be used for recreational purposes, too. I think she would be quite appalled at the comparison.
One way hemp and marijuana differ is in the levels of molecular compounds each contains. Hemp has a high percentage of an anti-psychoactive compound Ñ meaning it can't get you stoned Ñ which counteracts the very low level of the psychoactive compound; whereas marijuana is the other way around. Basically, if someone tried to smoke hemp, it would show a great lack of intelligence on his or her part. Furthermore, if someone tried to eat hemp, that person should make sure to be close to a toilet because hemp is so fibrous that eating it is like the equivalent of taking three, or more, strong laxatives Ñ and you still don't get a buzz.
Get Highly Motivated on Hemp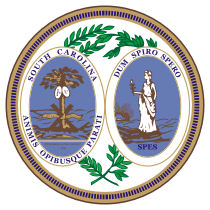 By David Lauderdale
The Island Packet
January 26, 2007
Give state Rep. Bill Herbkersman of Bluffton credit for thinking outside the bong.
He's introduced legislation with a twist.
It would make it legal to grow hemp in South Carolina, if the feds go along.
Hemp is not to be confused with its giggling cousin, marijuana. It's out there working Ñ making itself useful in 25,000 products Ñ while its cousin crashes on the beanbag chair, listening to the Doobie Brothers.
Industrial Hemp Producer? Plan Raises Feds' Suspicions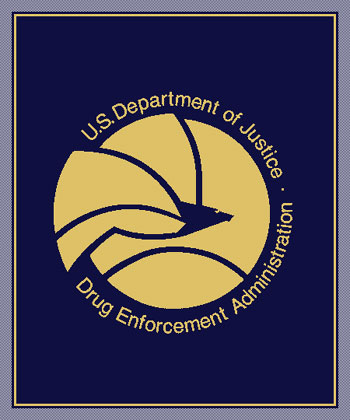 North Dakota Farmer Says He is Only Looking for a New Cash Crop
By Chuck Haga
Minneapolis Star Tribune
January 28, 2007
OSNABROCK, ND Ñ David Monson arrived at church the picture of rural conservative respectability, dressed in a suit and accompanied by his 79-year-old mother.
Tall, neatly trimmed, attentive to neighbors as he escorted his mother to a pew, he is all you might expect and more: farmer, rural school superintendent, president of his Lutheran congregation, member of the Eagles, assistant Republican leader in the state House of Representatives.
He also is on the radar of the U.S. Drug Enforcement Administration, a hero of High Times Magazine.
"He had to get fingerprinted," farmer Howard Hove said, laughing as he watched his friend mingle at church. "And a background check!"
Monson, 56, wants to be the first U.S. farmer licensed to experiment with industrial hemp.
[More...]