Dear Reader,
Welcome to the second issue of this year's The Vote Hemp Weekly News Update!
When I was a kid one of my favorite Saturday morning TV shows was Hot Dog with Jo Anne Worley, Jonathan Winters and Woody Allen. You got to see all kinds of things being made. In the story "The Dish On Escondido's Magic Soap," there is a video clip of Dr. Bronner's Magic Soaps being made. Fun stuff. There is a little bit of the inevitable giggle factor on the hemp oil in the soaps, as demonstrated by the funny quote from one of the newscasters: "Take a bath and you'll want a snack when you get out."
Progress continues in North Dakota with hemp farming license applications now available. State legislator David Monson was the first to submit an application, and when his license is issued he will apply for a DEA permit. Vote Hemp put out a related press release which generated some good stories. The DEA part of the equation will certainly make things interesting.
Our other stories this week show the great potential of hemp, from food to fiber Ñ but mostly across the rest of the globe with the U.S. just being a consumer, not a producer. We continue to work on getting quality legislation introduced and passed, and things are surely progressing.
Please make a contribution to Vote Hemp today to help us continue fixing the situation here in the U.S.
We need and truly appreciate your ongoing support!
Best Regards,
Tom Murphy
Weekly News Update Editor
Weekly News Update Stories
The Dish On Escondido's Magic Soap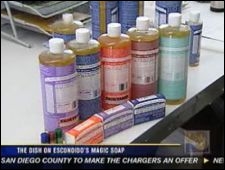 KFMB News 8
San Diego, CA
January 5, 2007
Some of the world's purest and best-loved soaps are manufactured in Escondido.
Dr. Bronner's has been a pure soap opera since 1948, that's when David Bronner's grandfather, the late Dr. E.H. Bronner, began manufacturing his products.
"He was trained in the German guild system as a master soap maker," David Bronner said. "He came over to the states in the 20s with all these kinds of natural castile soap recipes."
In the 60s, Dr. Bronner settled into the hills of Escondido and began marketing his magic soap.
Nutty Hemp a Hot Food Trend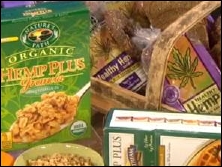 By Phil Lempert
NBC Today Show
January 16, 2007
One of the hottest food trends for 2007 may well have its origins dating back thousands of years.
Take a look down the aisles ... and it's all about hemp!
Hemp has been grown for at least the last 12,000 years for fiber and food. George Washington and Thomas Jefferson both grew hemp, and in fact Jefferson drafted the Declaration of Independence on hemp paper.
Herbkersman Wants to Study Legalizing Hemp

By Kirsten Singleton
Savannah Morning News
January 20, 2007
COLUMBIA, SC Ñ Rep. Bill Herbkersman believes he has found a way to replenish South Carolina's farming industry, re-establish textile mills and do the environment some good in the process.
It's just not quite legal yet.
Herbkersman, R-Bluffton, is proposing a committee to study whether South Carolina should pursue "authorization of the cultivation and production of industrial hemp."
The challenge, he said, will be to convince lawmakers there's a significant difference between industrial hemp and its cannabis cousin, marijuana Ñ and that the potential benefits are worth a deeper look.
North Dakota Man Aims to Be 1st Hemp Farmer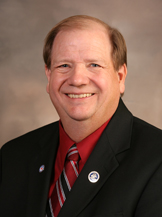 By Dale Wetzel, Associated Press
ABC News
January 15, 2007
BISMARCK, ND Ñ State legislator David Monson began pushing the idea of growing industrial hemp in the United States a decade ago. Now his goal may be within reach, but first he needs to be fingerprinted.
Monson turned in an application Monday to the state Agriculture Department to become the nation's first licensed industrial hemp farmer. State Agriculture Commissioner Roger Johnson said Monson provided fingerprints with his application, which will be used for a background check to prove he is not a criminal.
The farmer, school superintendent and lawmaker would like to start by growing 10 acres of the crop, and he spent part of his weekend staking out the field he wants to use.
Canadian Farmer Says 'Industrial Hemp Most Profitable Crop' He Grows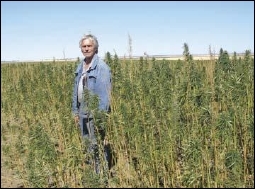 By Sue Roesler
Bismarck Farm & Ranch Guide
January 18, 2007
John Ackland sits inside his automotive shop in Craik, Saskatchewan, snacking on an energy bar Ñ made with hemp seeds.
Ackland says the energy bar is chockful of hemp seeds, naturally containing Omega-3s, 6s and 9s in the correct balance for optimal health, as well as the essential nutrient gamma linolenic acid.
"It's very healthy Ñ people eat them for high energy," Ackland said, pointing to the many other hemp products he sells, including flour, heating oil, shampoo, salves, ointments and the "softest hand lotion you've ever put on your hands."
[More...]