Dear Reader,
It is with great sadness that we pass along the news of the deaths of two people that were very important to the hemp community. Michael Sutherland, 41, founder of Peopleshemp and a Director of the Hemp Industries Association (HIA), was killed August 26 in a whitewater rafting accident in China. Read the interview that Michael did with The Alternative Consumer for an excellent perspective of who he was and how he did business.
Also, Anita Roddick, 64, founder of The Body Shop, passed away on September 10 at St. Richard's Hospital in Chichester, England. Read the story in the Telegraph for more on Dame Anita's recent work.
Words cannot adequately express all that these two individuals have done to make the world a better place. Both will be missed greatly.
On a more upbeat note, AB 684, the California Industrial Hemp Farming Act, recently passed the California Senate and Assembly along with 961 other bills! This is the second time around for a hemp bill in the state, and editorials in support of its signing are already being published.
Tell Gov. Schwarzenegger to sign the California Industrial Hemp Farming Act!
Please contribute to the Vote Hemp Farmer Fund today and join us in the fight to make growing industrial hemp in the U.S. a reality.
We need and truly appreciate your support!
Best Regards,
Tom Murphy
Weekly News Update Editor
Weekly News Update Stories
Dame Anita Roddick Dies Aged 64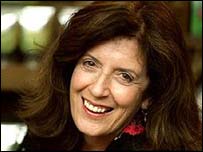 BBC News
September 10, 2007
Founder of ethical cosmetics firm The Body Shop, Dame Anita Roddick, has died at the age of 64.
Her family said in a statement she suffered "a major brain hemorrhage" at 18:30 BST at St. Richard's Hospital in Chichester, West Sussex.
Her husband, Gordon, and daughters, Sam and Justine, were all with her.
Dame Anita set up the first Body Shop in Brighton in 1976. She pioneered cruelty-free beauty products and turned them into a highly profitable business.
Hope for Hemp?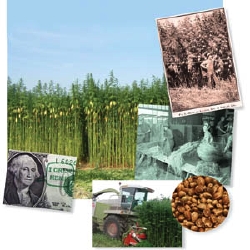 By Sena Christian
Chico News & Review
September 6, 2007
Although smoking industrial hemp will get you about as buzzed as smoking wheat, "War on Drugs" hysteria in the United States has created a conundrum for those who'd like to grow it.
Hemp can be fashioned into eco-friendly clothing, paper, plastics, body-care products, building materials and energy alternatives. It's also a profitable crop. But politics have complicated attempts to tap into this annually-renewable natural resource. Ever since the Controlled Substances Act of 1970 (CSA) placed strict controls on its farming, hemp remains illegal to grow in the United States without a hard-to-obtain permit.
"Every product derived from hemp is legal, but the plant itself is illegal. That's crazy," said Steve Levine, president of the Hemp Industries Association (HIA).
Super Seed, Healthy Harvest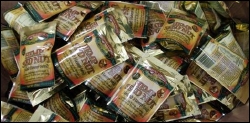 By Wendy Burke
What's on Winnipeg
September 4, 2007
The Green Buffalo.
That's what they used to call hemp.
Like the buffalo, there wasn't a part of the thing that didn't have some use. Hemp once provided the world's major paper source, canvas for sailing ships and fiber for rope. It had tens of thousands of uses, from food to fuel, from clothing to animal feed and construction materials.
But times changed and big business decided hemp was interfering with the bottom line. So hemp's heyday came to a swift and unjustified end.
BREAKING NEWS: Ag Hemp Measure Approved by Senate

By Ben Brown
The Daily Journal
September 12, 2007
Late Tuesday night, the California Senate passed a bill that would allow four counties, including Mendocino County, to participate in a pilot program to test the viability of growing industrial hemp in California.
Assembly Bill 684, sponsored by Assemblyman Mark Leno (D-San Francisco) and Assemblyman Chuck DeVore (R-Irvine), would institute a five-year program to test the viability of growing industrial hemp in California with pilot programs in Mendocino, Imperial, Kings and Yolo counties.
The bill now goes to Gov. Arnold Schwarzenegger for approval or veto.
Hemp Industry Leader Dies in Rafting Accident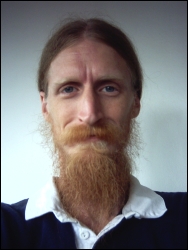 Former Appleton Resident Dies in Chinese Rafting Accident

By Dan Wilson
Post-Crescent
September 8, 2007
APPLETON, WI — The son of former Appleton Mayor James Sutherland was killed Aug. 26 in a rafting accident in China, the elder Sutherland confirmed Saturday.
Michael Sutherland, 41, was among three killed when a whitewater raft overturned.
He had attended Appleton West High School until 1983, when the family moved to California.
[More...]