Dear Reader,
There are some things that money can't buy. Getting a story with a picture on the front page of The New York Times is one of them. Thanks to the hard work of Adam Eidinger, Vote Hemp's Communications Director, the story "Sober North Dakotans Hope to Legalize Cannabis Without the Kick" appeared on the Times' front page on Saturday, July 21. The online version (with a slightly different headline) is our Featured Article this week.
Steve Robertson, a special agent for the DEA, is quoted as saying "We're an enforcement agency. We're sworn to uphold the law." We debunked this lie in our press release "Vote Hemp Exposes ONDCP and DEA Lies about Hemp Farming" this past February. My quote from the release started with "It's interesting that Special Agent Robertson pretends that the DEA is purely a law enforcement entity, as they are not." Telling the same lie over and over again is an effective propaganda technique — unless you are repeatedly called out on it.
Just as effective is the use of an underlying drug storyline. In reporting on hemp, the media often resorts to this tactic, especially on television. Often they do it unwittingly by using what Hawaii State Representative Cynthia Thielen commonly referred to as "the giggle factor." Some reporters and editors have still not gotten over these easy pot shots. So, this week Vote Hemp has called the media out on this in our press release "Television Coverage of Industrial Hemp Confused by Puns and Drug References."
Correcting misconceptions about hemp in both the media and the law takes a lot of time, effort and money. We believe it's worth it, though.
Please make a contribution to Vote Hemp today to help us continue fixing the situation here in the U.S.
We need and truly appreciate your support!
Best Regards,
Tom Murphy
Weekly News Update Editor
Weekly News Update Stories
California Hemp-Legalization Bill Faces Law Enforcement Criticism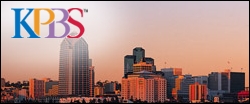 By Alison St. John, Guest Host
"These Days"
KPBS Radio
July 17, 2007
Maybe you've seen the hemp cereals in the Whole Foods store, or the hemp and cotton clothes in the boutiques. But you won't see hemp growing in the fields, not in California.
Hemp is banned from agricultural production in the United States because it looks too much like marijuana. Law enforcement officials are adamantly opposed to legalizing hemp cultivation, in spite of the fact that its fibers, seeds and oils are already being legally imported to make numerous products sold in U.S. stores.
Are American farmers being denied the chance to grow a legal cash crop that is making money for farmers in Canada and Europe?
Alison's guests for the show are: California State Assemblyman Mark Leno, co-sponsor of AB 684; John Lovell, legislative lobbyist for the California Narcotics Officers Association; and Patrick Goggin, California counsel for the Hemp Industries Association (HIA) and member of the board of directors for Vote Hemp.
Click here to listen to the show online (mp3 file).
Industrial Hemp Receives Injection of Capital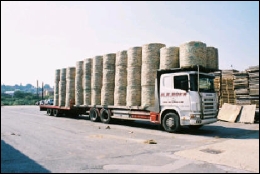 Green Building Press
July 19, 2007
Low Carbon Accelerator Limited (LCA) is an investment company set up to encourage and facilitate investments in a range of fast growing low carbon businesses. The company has announced that it has made an investment of £1,088,000 in Hemcore Limited for a 30% equity stake. The investment was part of an overall £2.6 million funding round led by LCA.
Hemcore is the UK's largest grower and processor of industrial hemp, with around 1,000 hectares being farmed under contract. No agro-chemicals are used in its production. Hemp was once grown widely across the UK to produce fiber for sails and rigging. Hemcore produces low carbon raw materials for a wide range of industries, including green building.
The investment from Low Carbon Accelerator and the other investors will enable Hemcore to increase its range of products, in particular the recently-launched natural fiber insulation product being sold under the "Breathe" brand name.
Soy It Isn't So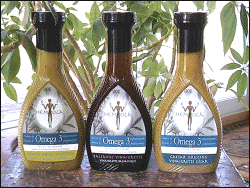 By Terri Coles
Reuters
July 16, 2007
TORONTO — Hemp, a fast-growing plant best known for being a cousin of marijuana, is becoming increasingly popular for its impressive nutritional profile.
But despite industrial hemp's nutritional benefits and popularity, it's still illegal to grow or process it in the United States.
Industrial hemp and marijuana are varieties of the same plant, Cannabis sativa L., but hemp has almost none of the delta-9 tetrahydrocannabinol (THC) that gives marijuana its mind-altering properties.
Sober North Dakotans Hope to Legalize Hemp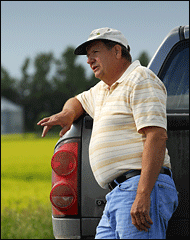 By Monica Davey
The New York Times
July 21, 2007
OSNABROCK, ND — David C. Monson seems an improbable soul to find at the leading edge of a national movement to legalize growing hemp, a plant that shares a species name, a genus type and, in many circles, a reputation, with marijuana.
As Mr. Monson rolls past his wheat, barley and shimmering yellow fields of canola, he listens to Rush Limbaugh in his tractor. When he is not farming, he is the high school principal in nearby Edinburg, population 252. When he is not teaching, he is a Republican representative in Bismarck, the state capital, where his party dominates both houses of the legislature and the governor is a Republican.
"Look at me — do I look shady?" Mr. Monson, 56, asked, as he stood in work boots and a ball cap in the rocky, black dirt that spans mile after mile of North Dakota's nearly empty northern edge. "This is not any subversive thing like trying to legalize marijuana or whatever. This is just practical agriculture. We're desperate for something that can make us some money."
[More...]