Dear Reader,
If you were to sign up for email news alerts from Google News or Yahoo News with "hemp" as a keyword, you would end up with a lot of news in your In Box, such as the latest on Glamorgan Cricket's David Hemp, a story about hemp bales in Arrow Rock, MO and another about climbing Mt. Everest with hemp ropes and other vintage equipment. Automating the hemp news collection process can be done, but it does not offer the personal touch and editorial focus that Vote Hemp's Weekly News Update does.
The nature of hemp news is changing as hemp goes mainstream. More and more manufacturers are adding hemp to their product lines. To many readers, it's not a major point of interest, and there are only mentions in news stories, much like finding hemp foods in your local mainstream supermarket. A good example is Burt's Bees Chemical-Free Sunscreen with Hemp Seed Oil. If you do a search for the word "hemp" on the Burt's Bees Web site, you won't find any results. But, if you pop open the list of ingredients on the product listing page, there it is, the second ingredient.
Another example of a mention of hemp is in the San Francisco Chronicle story, Slow Wear. News stories like this, with just a mention of hemp here or there, are why we added the "Hemp Shorts" section to the newsletter. We will continue to sift through the growing volumes of hemp news, passing along to you only that which we feel is most relevant and germane — and always with a personal touch.
If you value the Weekly News Update, as well as our general lobbying and legal efforts, please make a contribution to Vote Hemp today to help us continue fixing the situation here in the U.S.
We need and truly appreciate your support!
Best Regards,
Tom Murphy
Weekly News Update Editor
Weekly News Update Stories
Hemp Making Comeback in Finland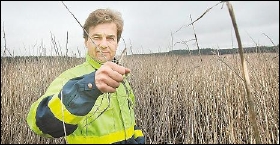 By Juhani Saarinen
Helsingin Sanomat
May 17, 2007
"It looks sparse now, but in the autumn there was such a jungle here that you couldn't get through," says farmer Ari Niemi.
Stalks of hemp about two meters high fill Niemi's field. The stems, which are nearly one centimeter thick, break easily. The dried plants are ready for harvesting.
A century ago the sight would have been a very ordinary one, as fast-growing hemp was a very common agricultural plant in Finland. Nowadays the plant is familiar mainly from pictures of police operations, because the plant is the raw material for the drug Cannabis.
Cannabis that Can Be Worn, Not Smoked at Chelsea Flower Show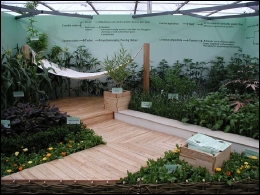 By Lewis Smith
Times Online
May 22, 2007
Cannabis plants have been put on display at the Chelsea Flower Show to educate visitors about the uses plants can be put to.
A special licence was required to grow the plants and to show them at the Royal Horticultural Society's premier event. It was claimed to be the first time that Cannabis plants have been at the show but, to the disappointment of many intrigued visitors, the variety on display is different than the one popularly known as weed.
The Cannabis sativa plants are the strain better known as industrial hemp and were being shown to illustrate the uses of plants in modern society.
Hemp Processing Plant Backed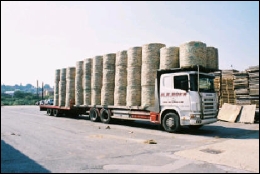 Thetford and Brandon Times
May 22, 2007
Plans to establish the UK's largest hemp processing plant in the heart of Norfolk have been given the go-ahead despite objections from residents.
On Monday, Breckland councillors approved the controversial £3.5m Camp Farm application for Roudham, but imposed a series of conditions.
Under the proposals from Essex-based company Paul Rackham, the hemp processing plant will be built on a former storage site, operate round the clock for up to 300 days a year and employ 14 people.
States Push to Legalize Hemp Cultivation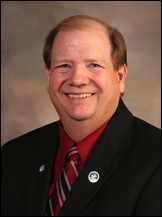 By Cheryl Corley
All Things Considered, National Public Radio
May 24, 2007
It may look like marijuana but it's not likely to lead to any reefer madness.
The crop known as industrial hemp is a non-narcotic version of Cannabis, better known for its fiber and oil than for its smoke.
There's been a virtual ban on farming industrial hemp in America for nearly 50 years.
Now, as NPR's Cheryl Corley reports, a number of states are fighting to make hemp farming legal again. North Dakota is one of them.
[More...]