Dear Reader,
Progress is being made in North Dakota, the first state to take action to implement a hemp farming law. On June 15th, Agriculture Commissioner Roger Johnson held a hearing on the department's proposed rules for licensing farmers to grow industrial hemp under state law.
There were about two dozen people at the meeting. I presented the testimony for Vote Hemp. Also giving testimony were Anndrea Hermann and Shaun Crew of Hemp Oil Canada. Rob Robinson of Modern Hemp and his daughter, China, presented testimony as well. There were a good number of farmers in attendance and they asked a number of very good questions. Anndrea presented an excellent PowerPoint presentation on growing hemp in Canada.
Commissioner Roger Johnson and his team will go over the oral and written testimony that was presented at the hearing, that which came in prior to the hearing, and any more that comes in before the July 20th deadline. They will then issue final rules for review by the state Attorney General. They hope to have the rules in place by the end of the year.
After the hearing, I was able to talk with Earlene Frank and her husband George, the farmers who were quoted in the AP story. Earlene got it exactly right when she said that law enforcement fears about hemp were "silly."
And there is good news from California as well! AB 1147, the California Industrial Hemp Farming Act, passed the Senate Public Safety Committee on Tuesday. The bill now goes on to the Senate Agriculture Committee for a hearing this Thursday, June 29. This is just one day before the last day for policy committees to meet and vote on bills. If you are a farmer or constituent interested in testifying before the committee, please contact Alexis Baden-Mayer at alexis@votehemp.com immediately.
Vote Hemp is the moving force behind pro-hemp public policy. Please make a contribution to Vote Hemp today to help us continue to push through legislative changes and educate voters and businesses here in the U.S.
We need and truly appreciate your support!
Best Regards,
Tom Murphy
Weekly News Update Editor
Weekly Hemp News Stories
Agriculture: Farmers Urge Lifting Ban on Industrial Hemp

By James MacPherson, Associated Press
Grand Forks Herald
June 16, 2006
BISMARCK, ND Ñ Stark County farmers George and Earlene Frank say they're willing to get fingerprinted and undergo criminal background checks to grow hemp, the biological cousin of marijuana.
The elderly couple, who grow small grains and raise cattle south of Dickinson, say industrial hemp would be a much-needed alternative cash crop for North Dakota farmers.
"There is a definite need for more crops that can grow in this area," Earlene Frank said. She called law enforcement fears about hemp "silly."
The couple were among about 20 people who attended a public hearing on Thursday on proposed state rules for the production of industrial hemp.
Feature: Industrial Hemp Push Underway in California, North Dakota

Drug War Chronicle
Issue #440
June 16, 2006
Moves are afoot in California and North Dakota to win approval of industrial hemp production at the state level, but the ultimate goal is removing the federal government as an obstacle to domestic cultivation of the valuable and versatile plant. Under current U.S. law, hemp products are legal and hemp may be imported to be used in products produced here, but the plant itself cannot legally be grown in the US.
Still, seven states Ñ Hawaii, Kentucky, Maine, Maryland, Montana, North Dakota and West Virginia Ñ have changed their laws to give farmers an affirmative right to grow industrial hemp commercially or for research purposes. This week, North Dakota took another step toward adopting administrative rules and regulations to breathe some life into its law with a public hearing Thursday. And in California, a bill that would move the Golden State to the hemp camp has already passed the state Assembly and is moving in the Senate after a legislative hearing Tuesday.
Hemp is classified as the same species as marijuana, Cannabis sativa L., but is a different cultivar and possesses different characteristics. Most important, legally, hemp is distinguished from marijuana by its very low levels of THC, the primary psychoactive component in marijuana. Hemp plants typically contain THC levels under 1%. In the Dakotas, feral hemp, or "ditch weed," descended from the "victory hemp" of World War II grows everywhere, and, as local farm boy wisdom puts it: "You could smoke a joint the size of a telephone pole, and all you'd get is a sore throat and a headache."
Leno-Devore Bill to Permit Farming of Industrial Hemp Passes CA Senate Public Safety Committee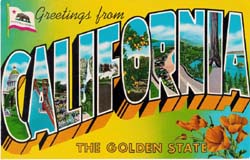 Press Release
Office of Assemblyman Mark Leno
June 20, 2006
SACRAMENTO, CA Ñ Assembly Bill 1147, authored by Assemblyman Mark Leno (D-San Francisco) and Assemblyman Chuck DeVore (R-Irvine) permitting California farmers to grow industrial hemp for the sale of seed, oil and fiber to manufacturers, passed the Senate Public Safety Committee today on a vote of 4 to 2.
"California farmers are missing out on a multimillion dollar market that already exists in California," said Assemblyman Mark Leno. "Hundreds of hemp products are made right here in California, but manufactures are forced to import hemp seed, oil and fiber from other countries. This measure will allow California to lead the way in tapping into a $270 million industry that's growing by $26 million each year."
Sponsored by Vote Hemp, AB 1147 would permit California farmers to grow industrial hemp, a variety of cannabis that grows up to 16 feet tall, resembles bamboo, and has no psychoactive properties. Under the bill, industrial hemp is defined as cannabis having 0.3% THC or less and its cultivation is only permitted as an agricultural field crop or in a research setting. Cultivation in groves, yards or other locations is prohibited.
Ag Commissioner Pushes for Hemp Farming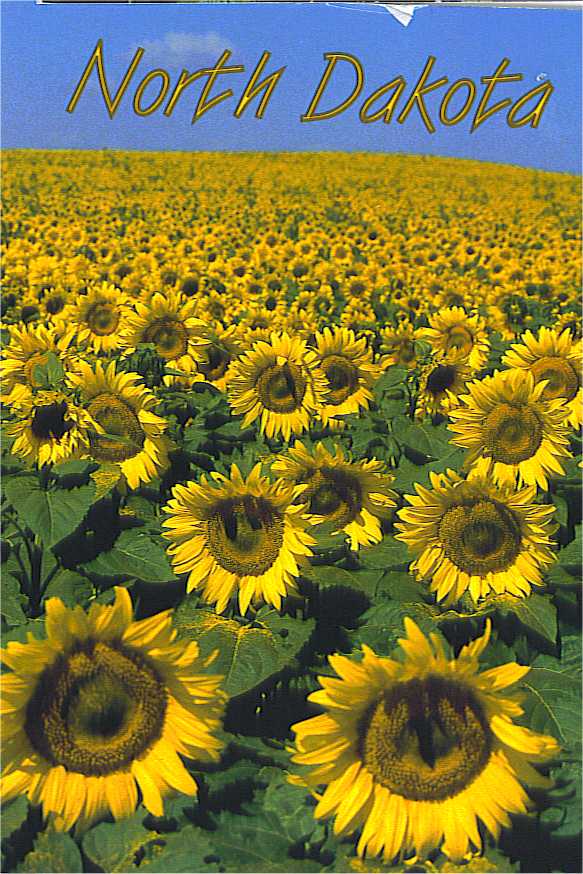 By Angela Blanchard
KFYR-TV
June 15, 2006
Clothing, cosmetics and even foods can all be made from hemp. The products are legal. So why aren't North Dakota farmers allowed to grow it?
"Federal rules under the DEA make it optional to allow it or not," says Roger Johnson, North Dakota Agriculture Commissioner.
Hemp is in the Cannabis family, like marijuana, so the federal government regulates growing under the Controlled Substances Act.
"Given the DEA's past on denying even research, much less industrial growth of hemp, this could be a huge hurdle," says State Rep. Dave Monson of Osnabrock.
[More...]